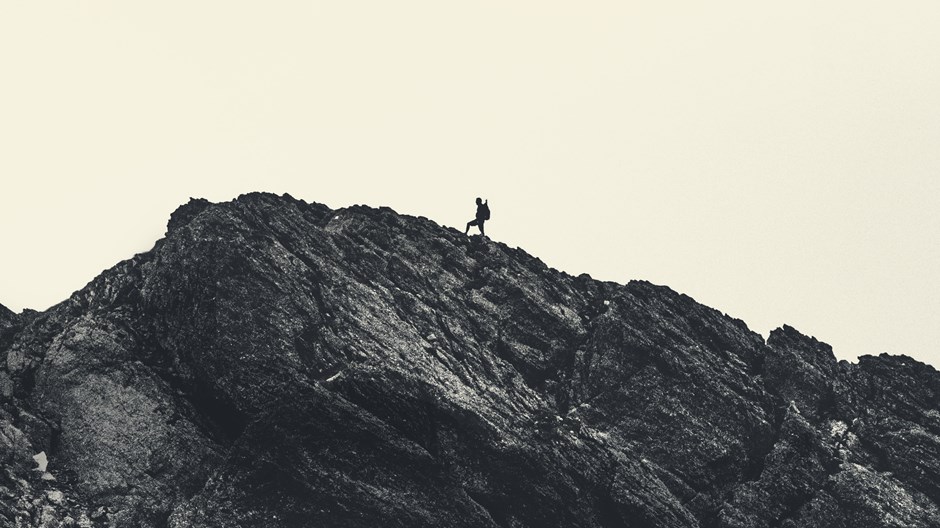 Jay Y. Kim is lead pastor of teaching at WestGate Church, teacher in residence at Vintage Faith Church, and the author of Analog Church. He lives with his family in Silicon Valley.
---
My mother, Young Kim, was born in Korea in 1948 as the nation was on the precipice of civil war. By the time she was five, the country had divided into two, North and South. Her family, once prosperous, had lost everything. Both of her parents died while she was just a teenager. She lost her two older brothers just a few years later. My mother eventually found herself in a troubled marriage. She separated from my father, and in her early 30s she immigrated to the United States as a single parent with a bag of clothes, a few dollars in hand, and me, a toddler at the time. Her life has been a story of struggle, grief, and loss. And yet, despite the challenges, she has always been the most hopeful person I know.
If you had the chance to ask her, she would tell you without the slightest doubt or hesitation that Jesus is the singular source of her hope. She would tell you that since the day she encountered the risen Christ almost 40 years ago, circumstances have taken a constant back seat to something far more immutable and unchanging. But that something isn't a pristine or sophisticated utopian fairy tale built upon happy thoughts or fantasies of a problem-free life. Her hope is a gritty and often grueling grip on something far more substantive. It's a resolute, unwavering hold on something that has happened and will happen.
In 1 Peter 1:13 we read, "Therefore, with minds that are alert and fully sober, set your hope on the grace to be brought to you when Jesus Christ is revealed at his coming." In the original Greek, the word translated as "alert" (anadzonumi) is a term describing physical preparation. It derives from a common practice in the ancient Near East: people gathering up their long outer garment and tucking it in to prepare for physical action, be they farmers heading out to the fields, soldiers going off to battle, or runners girding up their clothing to race without hindrance.
I wonder if Peter was thinking back to one of his early encounters with the risen Christ as he wrote these words in his first epistle. At the end of John's gospel, we read the story of the resurrected Jesus appearing to his disciples by the Sea of Galilee. Peter and the others are fishing, but as soon as they recognize Jesus calling to them from shore, Peter "wrapped his outer garment around him … and jumped into the water" (21:7). He wrapped his outer garment. It's the same word and imagery he uses in 1 Peter 1:13. When Peter saw Jesus revealed on the shores of Galilee, he immediately wrapped up his garment and took action. Several decades later, Peter invites the early followers of Jesus to take the same action toward the hope they—and we—have in "the grace to be brought to you when Jesus Christ is revealed at his coming."
Expectation and Action
Some linguists suggest that the word hope shares etymological roots with the word hop, conveying that to hope for something is to leap in expectation, to hop toward possibility. True or not, the idea poses an interesting point. In our day and age, the idea of hope has been co-opted by passivity, neutered from its intended action-oriented nature. We hope the lines aren't too long. We hope for a good diagnosis. We hope everything will work out.
Today, hope is most often thought of as a grown-up version of wishing. This is why, when our hopes seem a bit too outlandish, we may call them "wishful thinking." But Christian hope is not wishful thinking. Christian hope is an expectant leap forward. We take action. We live in motion. In The Message, Eugene Peterson renders the beginning of 1 Peter 1:13 this way: "So roll up your sleeves." Christian hope is about rolling up our sleeves and getting to work. It's a blue-collar sort of hope, making us ready and willing to get our hands dirty, to labor and toil our way toward expectation and promise.
This radically counterintuitive nature of Christian hope is shaped by a resilience and fortitude that's woefully missing from pop-culture renderings of hope. Christian hope does not shy away from but rather rushes toward the suffering and pain in our world. Tim Keller writes, "While other worldviews lead us to sit in the midst of life's joys, foreseeing the coming sorrows, Christianity empowers its people to sit in the midst of this world's sorrows, tasting the coming joy." Christian hope is not deceived by the world's promises of comfort and ease in this life, all the while waiting anxiously for the other shoe to drop. Instead, Christian hope settles into the struggle of human experience with strength and resolve. Yes, there is pain and suffering in this life, but Christian hope enables its recipients to stand tall with every ounce of imago Dei dignity possible.
I think of my friends Landon and Sarah Baker. Our community rejoiced when they shared the news that they were expecting. But when the baby was born, there were complications. In the middle of a global pandemic, I walked into the hospital's NICU with a mask over my face to dedicate a beautiful little girl whose life on earth would span less than three days. With tears streaming, the young parents prayed over their daughter and held her as she breathed her last and entered eternity. They read the Psalms over her and sang of their love for Jesus. Even in their pain, their hope never wavered.
Click here to read more.
Source: Christianity Today