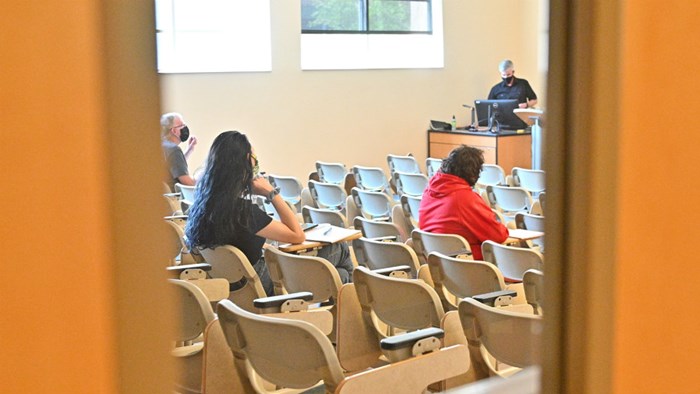 A precipitous drop in the number of international students this fall is taking its toll on evangelical Christian colleges.
Embassy and consulate closures, coronavirus-related travel bans, and fewer international flights made it difficult for international students to attend school this semester. Total international student enrollment across American higher education dropped by 16 percent this fall, according to a survey of 700 institutions by the Institute of International Education (IIE). New international student enrollment declined by 43 percent. Approximately 40,000 international students deferred enrollment to a future term.
The decline was less pronounced at small Christian colleges, but the absence of international students is still straining institutions in major ways.
"Every single student matters. That's not just being trite about it. It's significant," said Chant Thompson, executive director of the North American Coalition for Christian Admissions Professionals. "It's very, very impactful, even though people might say, on the whole spectrum, the international student population is not the majority."
On average, about 4 percent of students at Council for Christian Colleges & Universities (CCCU)–associated schools come from outside the United States, according to the most recent data from the Integrated Postsecondary Education Data System. Recruiting more is often a priority.
International students, first and foremost, bring a global perspective to campus and have an impact on student life, Thompson said. Finances are a second driver. Many Christian colleges are facing challenges in enrolling students from the US, leading to revenue losses, and international students sometimes pay more than their US peers.
Christian colleges, however, "certainly commit dollars to not only recruiting but providing aid assistance to international students because of those bigger values they feel like international students bring to the campus ethos," Thompson said.