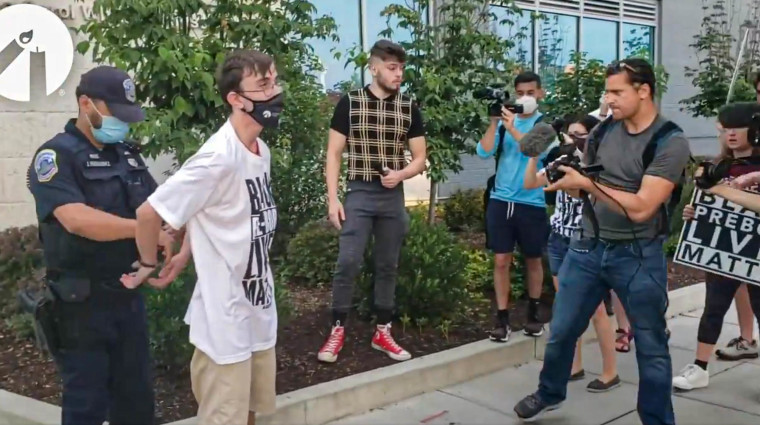 Two pro-life groups have filed a lawsuit against Washington, D.C., over the arrest of two pro-life advocates for writing "Black Preborn Lives Matter" with a piece of chalk outside a Planned Parenthood abortion facility.
The lawsuit was filed by Alliance Defending Freedom on behalf of The Frederick Douglass Foundation and Students for Life of America.
"The city shouldn't be able to silence and punish us for expressing ideas that it doesn't agree with," said Frederick Douglass Foundation Virginia Chapter President J.R. Gurley in a statement on Wednesday.
"Government officials can't discriminate against peaceful displays on the basis of our beliefs about abortion when they have allowed other groups the same avenues to express their beliefs. If the mayor allows other messages to be painted and chalked, we should be able to express our views in the same manner without fear of unjust government punishment."
Kristan Hawkins, president of Students for Life of America, told LifeSite News that city officials "were not content to stop a message in temporary paint."