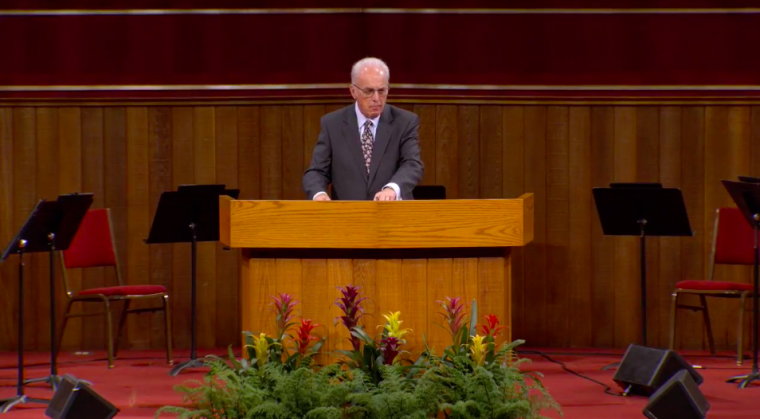 Outspoken California pastor John MacArthur appeared on Fox News' "The Ingraham Angle" Thursday to discuss his state's coronavirus restrictions on religious worship and what he referred to as the "moral free fall" engulfing the United States.
Host Laura Ingraham began the segment by noting that while a "judge has ordered San Diego strip clubs to be reopened," California churches "are still fighting for the right to open their doors once again."
She proceeded to introduce the 81-year-old MacArthur, the pastor of Grace Community Church in Sun Valley, describing him as "a thorn in the side of California's COVID crusaders."
"How do strip clubs deserve more constitutional protections than churches at this point?" Ingraham asked MacArthur.
The pastor, who also runs a syndicated Christian teaching radio and television program, responded by offering to explain "the big picture," namely that "America's in a moral free fall."
"You murder the babies in the womb. If they survive the womb, you try to seduce them into transgender sexual deviation when they're young. If they survive that, you corrupt them with a godless education," he contended.
"If they survive that, you have divorce in the family and if they grow to be adults, you drown them in a sea of pornography," MacArthur added. "This is a nation so far down in the sewer of immorality and wickedness that nothing surprises me."
Click here to read more.
SOURCE: Christian Post, Ryan Foley