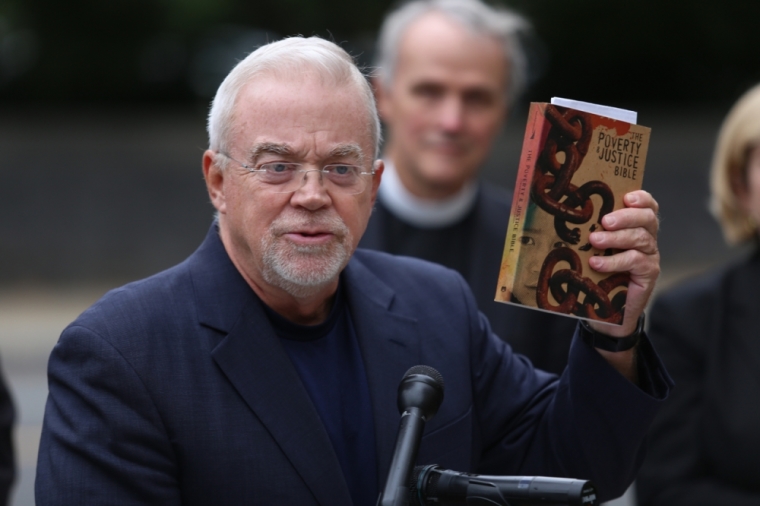 Longtime progressive evangelical leader Jim Wallis has been succeeded as the head of Sojourners, the magazine and organization he helped found in the 1970s, and will become a full-time faculty member at Georgetown University next year.
Wallis, 72, announced the transition in a blog entry posted to the Sojourners website on Wednesday, explaining that he wanted "Sojourners to go on long beyond the founder."
"This moment also offers me space to move on to a new perch, to do the things I most love and do best: write more books and regular columns, speak and preach, teach and mentor a new generation, convene faith and political leaders, advocate for justice-oriented public policy, and continue to offer my public voice on the intersection of faith and public life at a critical time," Wallis wrote.
The organization explained in a statement that Rev. Adam Russell Taylor will serve as president in the completion of a "multiyear succession planning process" spearheaded by the organization's board and Wallis.
Wallis will continue to work with Sojourners through June 2021 and has been appointed by the board as "founder and ambassador." In July 2021, Wallis will join Georgetown University in Washington, D.C. in establishing a new center dedicated to the "intersection of faith, public life, and the common good."