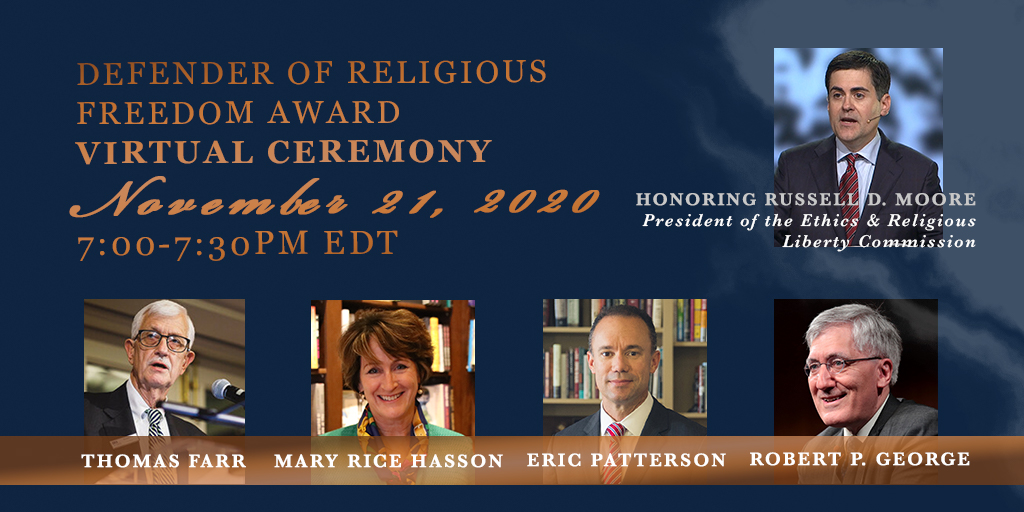 Russell Moore, the president of the Ethics & Religious Liberty Commission of the Southern Baptist Convention, will be honored for his work in religious freedom activism.
The Religious Freedom Institute, a Washington, D.C.-based nonprofit, will honor Moore with their 2020 Defender of Religious Freedom Award at a virtual ceremony to be held on Nov. 21.
Robert P. George, McCormick Professor of Jurisprudence at Princeton University and a former chair of the U.S. Commission on International Religious Freedom, will present the award.
This marks the second year that the Institute has bestowed their Defender of Religious Freedom award, with the first being in 2019 to Roman Catholic Archbishop Charles J. Chaput of Philadelphia.
The Institute announced its decision to honor Moore in September, explaining that the award was being given for his work tackling religious freedom issues as head of the ERLC.
"Moore defends the religious liberty of all people. He challenges believers to be better public witnesses to their faith, and he challenges secularists to have greater appreciation for the importance of religion in American public life," stated the Institute.
In a statement released as part of the September announcement, RFI President Tom Farr said that Moore was "a brilliant, winsome, and tireless advocate for religious liberty."
Click here to read more.
SOURCE: Christian Post, Michael Gryboski