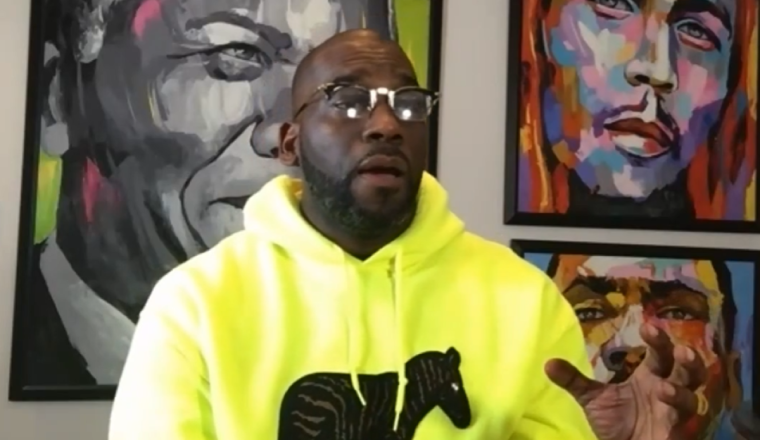 The Rev. Jamal Bryant, senior pastor of New Birth Missionary Baptist Church in Atlanta, has received an overwhelming response in asking his members to "tag, text and tell somebody" about the congregation's giveaway of $365,000 to assist those hurt financially by the COVID-19 pandemic.
"I'm paying people's rent off, I'm paying people who are delinquent in their mortgage payment, I'm paying for those in their final notice before their utilities are cut off," Bryant said in a Facebook Live broadcast. "I'm gonna bless students who need computers, who need wi-fi in their home. I'm purposed and determined I'm going to spend all of it, invest all of it, sow all of it back into the community of Atlanta."
The funds were for anyone in Georgia's DeKalb and Fulton counties, regardless of whether they attend New Birth or not. The church set up a Google Doc for applications, originally due by Nov. 17, but halted accepting them just two days after the broadcast because it received so many requests. Those contacting the church for aid now are urged to go to the local United Way.
Bryant said the giveaway is inspired by Pastor Howard John Wesley of Alford Street Baptist Church in Arlington, Virginia, who celebrated the Lord's blessing his congregation during the coronavirus outbreak by sending money to those more affected by the disease.
The New Birth pastor took up an offering for this "365 Fall Vision Campaign" of pandemic aid last Sunday, putting in $3,650 himself. He asked those who could donate that much to match his gift. If they couldn't, then he requested $365 and for all to try to donate at least $36.50.