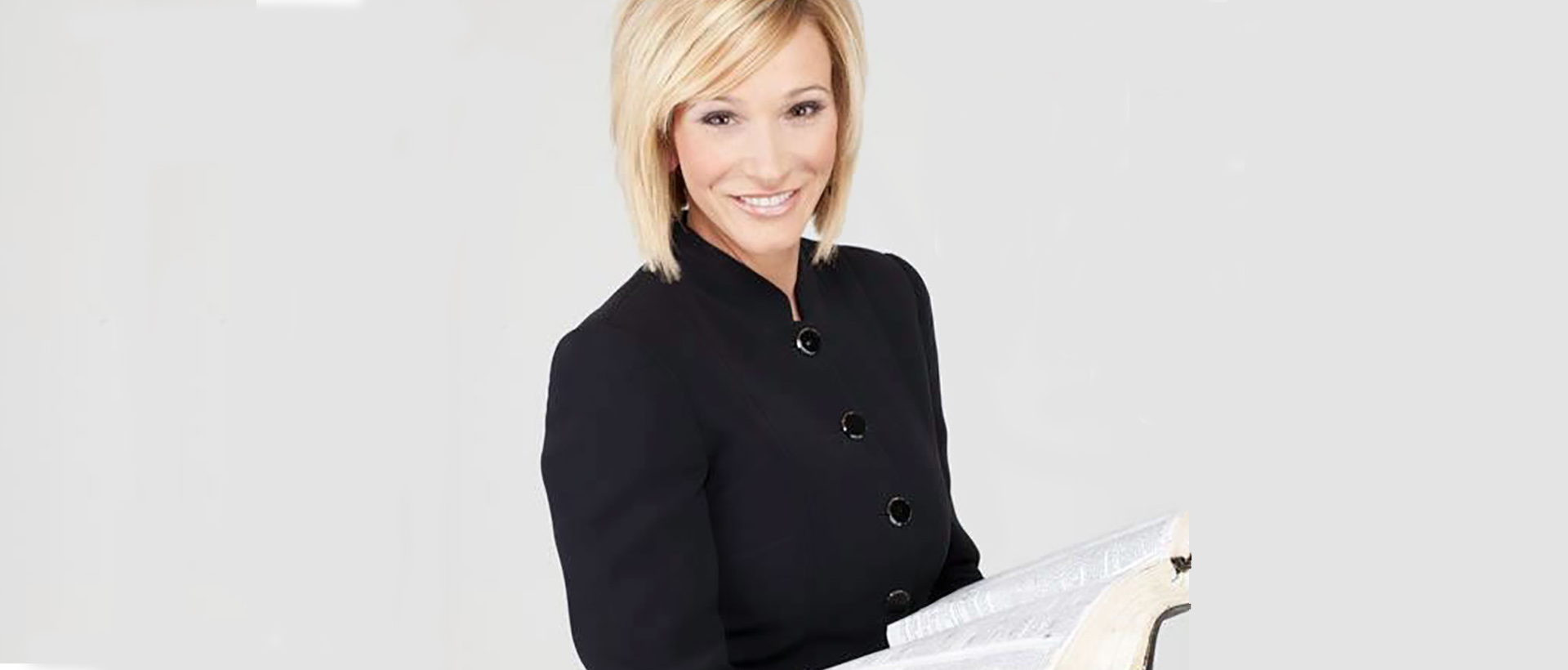 On Tuesday, several evangelical leaders drew criticism for promoting the newest book of Paula White, a prosperity gospel preacher who has repeatedly been accused of teaching heretical doctrines. Franklin Graham, president of Samaritan's Purse and the Billy Graham Evangelistic Association, said "you might want to check it out." Robert Jeffress, pastor of First Baptist Dallas, said to "give it to anyone looking for hope!" Jack Graham, pastor of Prestonwood Baptist Church in Plano, Texas, declared, "It is powerful. I highly recommend it!" And Jerry Falwell Jr., president of Liberty University, added, "Paula's life is an encouragement to so many and I'm sure this book will encourage you." (It's unclear whether these men have actually read the book or if they support White's teachings.)
Here are nine things you should know about Paula White, her influence, and her ministries.
1. White says she became a Christian in 1984 at the age of 18. On an episode of her television show in 2005, she described a vision she said was given soon after her conversion:
When I was just 18 years old and barely saved, the Lord gave me a vision that every time I opened my mouth and declared the Word of the Lord, there was a manifestation of his Spirit where people were either healed, delivered, or saved. When I shut my mouth, they fell off into utter darkness, and God spoke to me and said I called you to preach the gospel.
White then attended National Bible College and Seminary in Fort Washington, Maryland. Although she did not graduate from the school, she was ordained by the school's founder, Pentecostal preacher and evangelist T. L. Lowery.
2. White was married and had a child when she met Randy White, an associate pastor at the church she was attending. Randy was also married and had three children. Paula and Randy divorced their spouses and married each other in 1989. In 1991, Paula and Randy started a church called South Tampa Christian Center. Because the church only had five members and could not afford to pay the Whites, the couple "lived on government assistance and the kindness of others." By 2006, however, the church—now dubbed Without Walls International Church—claimed to have 20,000 people, making it the seventh-largest congregation in the United States. A year later, the couple announced to the church they were getting a divorce.
3. In 2001, White told her then-husband Randy that she wanted to start a television show. Paula White Today aired its first episode in 2001, and by 2006 the show was on nine television networks, including Black Entertainment Network (BET), Trinity Broadcasting Network (TBN), and Country Music Television (CMT). Through her show, White attracted numerous celebrities to her ministry, including Jonathan Cain, keyboardist for the rock band Journey (whom she married in 2014), model Tyra Banks, NFL veteran Deion Sanders, and the late Michael Jackson. White even made a trip to Jackson's Neverland in 2003 to provide "spiritual support" after the singer was arrested on charges of child molestation. Her most famous fan is Donald Trump, whom she says "called her out of the blue" in 2015, repeated three of her televised sermons "verbatim," and said she had the "it factor."
4. White's career was boosted when prosperity preacher T. D. Jakes invited her to speak at his "Woman Thou Art Loosed" conference in 2000. White has described Jakes as her "spiritual father" (she sent him a black convertible Bentley for his 50th birthday). Jakes recommended White for the position of senior pastor at New Destiny Christian Center in Apopka, Florida, in late 2011, after its previous pastor, Zachery Tims, was found dead in a room from "acute intoxication" from cocaine and heroin. (Tims's ex-wife said in court filings that White was "the spiritual mother of [Zachery]" and that the two had a spiritually "intimate relationship.")
5. In May 2019, White announced that she was stepping down as senior pastor of New Destiny Christian Center, that her son and his wife would become the new senior pastors, and that the church was changing its name to City of Destiny. In her announcement to the congregation, White said:
I knew Dr. Zach [Tims] in Baltimore and just the eagerness as a son. Prophetically he gave me a word . . . [I]n 2005 I was in New York and he calls me, "Ma, ma, where are you?" and I said "I'm in New York." "Are you OK?" And he prophesies to me a word that wouldn't make sense in 2005. Writes it down. But it would make sense in 2019. And sometimes the prophetic . . . won't make sense at that moment. And everything that he prophesied would come to pass to bring this to this point. And I will share that in the fullness [of time].
White also announced her plans to plant 3,000 churches, launch a university, and serve as "apostolic overseer" of City of Destiny.
Click here to read more.
Source: The Gospel Coalition