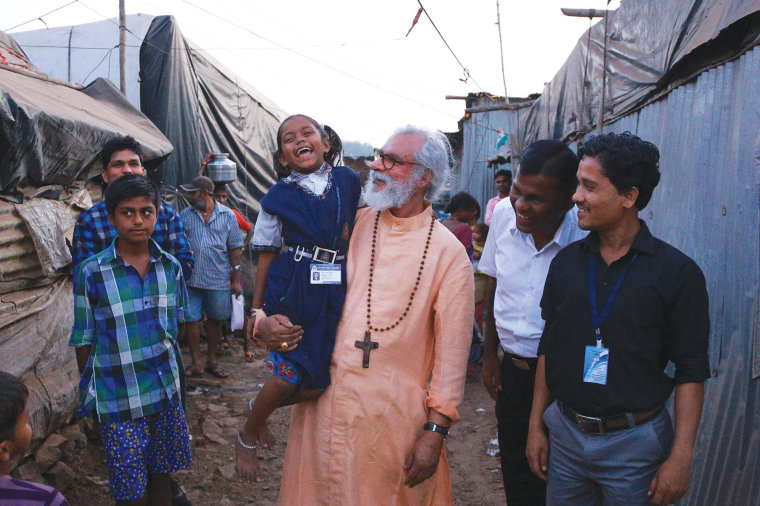 UPDATE 8:15 a.m. ET NOV. 7: This article has been updated to reflect that the Indian Ministry of Finance issued a statement Friday saying that it carried out search and seizure operations on 66 premises located in Kerala, Tamilnadu, West Bengal, Karnataka, Chandigarh, Punjab and Telengana. The government accuses the Kerala-based ministry of "siphoning out such tax-exempted funds in cash to engage in unaccounted cash transactions for personal and other illegal expenses in real estate transactions."
Government agents in India have reportedly raided the offices of Believers Eastern Church and its leader, Bishop K.P. Yohannan, in the Kerala state over accusations that the church network accepted illegal foreign donations and evaded taxes.
However, the church's United States-based partner ministry also headed by Yohannan, Gospel for Asia, has refuted reports alleging unlawful behavior, calling them "thinly sourced and unsubstantiated."
The Hindu reports that India's Income Tax Department on Thursday raided the offices of Thiruvalla-based Believers Eastern Church, an evangelical denomination planted by the U.S.-based Gospel for Asia in 1993 and now claims nearly 4 million members across 16 countries.
According to the report, the operation began in the morning and continued through the evening. Additionally, other raids were said to have been carried out at the offices and residences of other people associated with the denomination. In addition to the church network's headquarters, authorities were also said to have raided a medical college hospital operated by the denomination as well as the home of Yohannan.
According to The Hindu, government officials seized the equivalent of over $77,000 from the trunk of a car parked at the church's headquarters as well as financial documents.
Unnamed authorities were quoted as telling the outlet that further details of the case would be shared at a later time.
India, which is ranked by Open Doors USA as the 10th worst nation in the world when it comes to Christian persecution as it has been led by the Hindu nationalist Bharatiya Janata Party since 2014, has in the last few years revoked the licenses of several Christian organizations to accept foreign donations.
In 2017, the government stripped Believers Eastern Church and three of its affiliated ministries of their licenses to receive foreign donations under the Foreign Contribution Regulation Act.
According to The Hindu, Believers Eastern Church was put on the radar of the government following allegations that the network has received foreign donations through associated nongovernmental organizations.
In a statement shared with The Christian Post Thursday, Gospel for Asia, which was founded by Yohannan in 1979 to serve the "least of these" in Asia, responded to the Indian news reports.
"While GFA World is a separate, legal entity operating under U.S. law, and has no offices in India, we have been in touch with our implementation partner in India (Believers Eastern Church) and we understand that most of these reports are based on exaggerated rumors," the statement reads.
"This is, they believe, the latest effort in an ongoing smear campaign targeting the ministry by those who are opposed to BEC's mission in Asia. As an example, there have been attempts by private organizations and mid-level local officials to ascertain church membership rolls and documentation as to when certain individuals joined their Christian community."
GFA asserted that Believers Eastern Church "refutes all allegations that there have been any violations of government regulations regarding foreign funding."
"They have told us they are in compliance with India's rules and regulations regarding funding and will continue to comply as the law is written."
Click here to read more.
Source: Christian Post