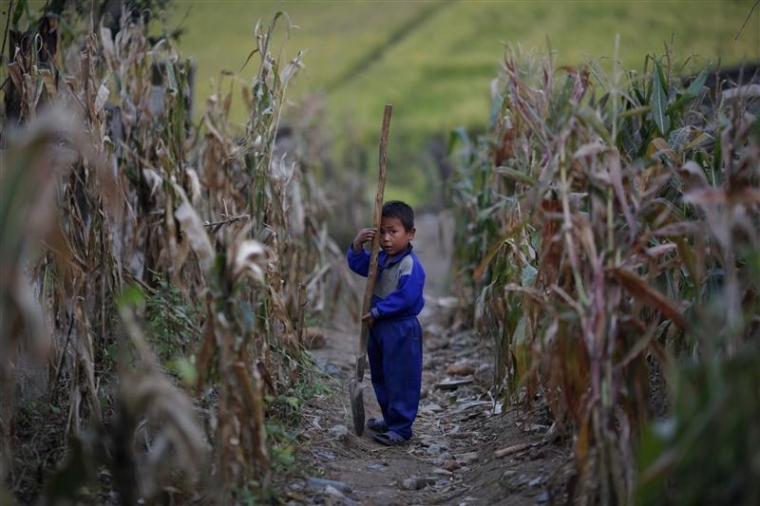 North Korean citizens infected with COVID are being placed in "quarantine camps" where they are deprived of food, water, and medicine, causing many to starve to death, Christian activists have revealed. 
Tim Peters, a Christian activist who runs Seoul-based nonprofit Helping Hands Korea, told The South China Morning Post that sources in the North had reported the establishment of COVID "quarantine camps" in cities near the Chinese border.
"One of the more alarming pieces of information that has come our way is that the DPRK government is providing absolutely minimal or no food or medicine to those who are interred there," said Peters, using the acronym for the Democratic People's Republic of Korea.
"So it's up to the families of the quarantined citizens to come to the edge of the camps and bring food to keep quarantined relatives alive along with whatever health-related aids that they can muster, whether it be purchased medicines sold in the jangmadang markets or even herbal home remedies gathered from mountainsides. My sources indicate many in these camps have already died, not only from the pandemic but also from starvation and related causes."
Peters, whose NGO delivers medical and other supplies to North Korea, added that reports corroborate the testimony of survivors of the country's prison camps. In those camps, "providing an absolutely minimum amount of food" is common practice, causing many inmates to die of starvation.
"In short, my sense is that the situation pertaining to COVID-19 inside North Korea is gravely serious," he said.
David Lee, a pastor who works with North Korean defectors in Seoul, told the outlet that those who kept in contact with relatives still in the restrictive country had reported cases of people with COVID symptoms "being forced into isolation, or being boarded up in their homes without food or other support and left to die."
Lee said North Korean authorities "don't have proper testing kits" to track or stop what is known in the country as the "ghost disease."
Another South Korea-based human rights activist, speaking on condition of anonymity, added that authorities incinerated numerous bodies after a suspected case of coronavirus involving a cross-border trader.
The activist said: "The central inspection authorities came from Pyongyang and burned all the bodies. The residents are very anxious."
Click here to read more.
SOURCE: Christian Post, Leah MarieAnn Klett