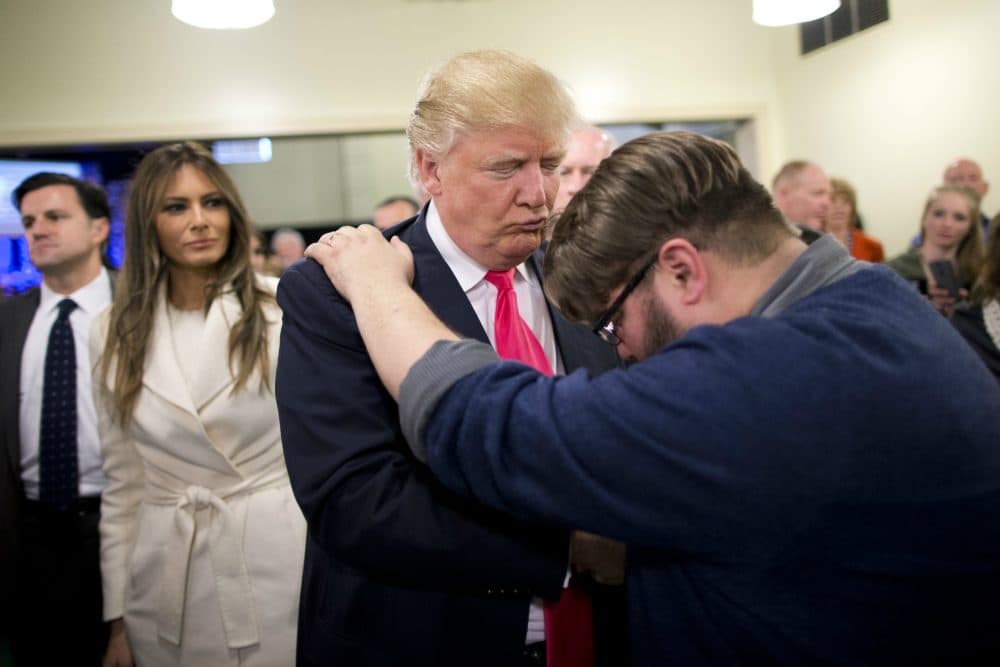 Preliminary 2020 election exit polls released Wednesday suggest that President Donald Trump lost about 4 percentage points in white evangelical support compared to the 2016 election, but gained support in key demographics such as Catholics, Protestants, blacks and Latinos. 
Early exit polling data conducted for The Washington Post and other media outlets indicates that Trump, the Republican incumbent, garnered 76% of the white evangelical vote, while former Vice President and Democratic nominee Joe Biden picked up 23% of the white evangelical vote.
The early polling result comes as Trump enjoyed between 80-81% of the white evangelical vote in the 2016 presidential election exit polling. Only 16% of white evangelical and born-again Christian voters surveyed said they voted for then-Democratic nominee Hillary Clinton in 2016.
Throughout his term, Trump has long sought the approval of conservative evangelicals as they have become one of his most loyal voting blocs. Meanwhile, the Biden campaign made some efforts in recent months to appeal to evangelical voters of faith.
The preliminary exit polling data suggests that Trump did not fare as well as 2012 Republican nominee Mitt Romney did with white evangelicals, as the data from that year found that the former Massachusetts governor received 78% of the white evangelical vote.
The 2020 preliminary exit poll results also suggest that Biden, a Catholic, also performed better than Obama did with white evangelicals in 2012.
It is important to note, however, that early exit polling results are preliminary and could change as more surveys are analyzed and results are re-weighted to match trends in vote totals. Preliminary national and state exit poll results consist of interviews from randomly selected voters as they exited polling locations across the country on Nov. 3. The polls were conducted by Edison Research for the National Election Pool and media organizations.
Click here to read more.
SOURCE: Christian Post, Samuel Smith