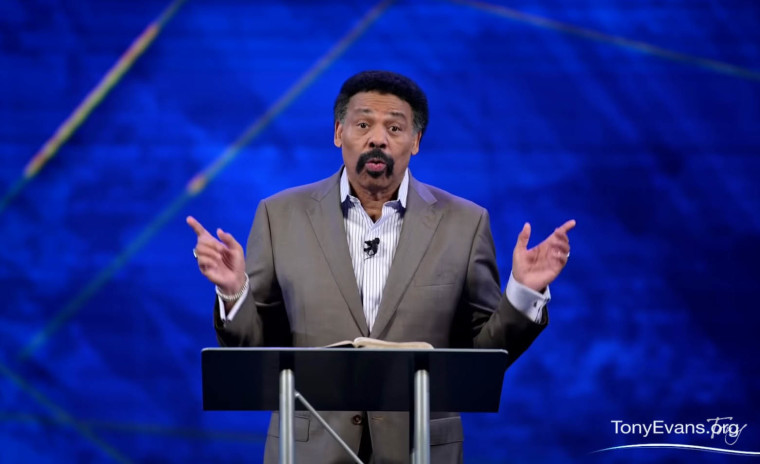 Two days before the general election, Pastor Tony Evans lamented that Christians "have allowed government to divide the Church."
"What we are seeing today especially among Christians is us building walls against one another because of government. We've allowed government to divide the church and that is an agenda from Hell," Evans said Sunday during his message on "God and Conscience" at Oak Cliff Bible Fellowship in Dallas.
"We've made government God or made it bigger than God because it can do something God wouldn't do."
Evans denounced the vitriol he often sees on social media as Christians argue over political issues.
Referring to Romans 15:7, Evans said, "Therefore accept one another just as Christ also accepted us to the glory of God."
"When your political vote causes you to reject, demean, ridicule, curse, cuss others who differ from you but are not abandoning Scripture to do so, they just have a different set of priorities … Everybody may not feel the same about Democrats and Republicans or this candidate versus that candidate. But … don't let that issue get in the way of your fellowship in the program of God," the pastor told the congregants.
"It is embarrassing, I mean, downright embarrassing, to read social media and see the vitriol, the hatred, the evil, the downright hellishness of Christians going at each other. We have become more pagan than the non-Christian world and how we talk to one another just because people are disagreeing politically. When you can have good on both sides and bad on both sides, … do not disregard one another because to do that is an embarrassment to God."
When Christians are "going at each other, what do you think the world thinks when they see the hatred in the Body of Christ as though one candidate came from Heaven and another candidate came from Hell, one party came from Heaven and another party came from Hell?" he asked.
It's not wrong to disagree or to vote differently, but it is wrong "to be contemptuous," Evans emphasized.
"Democrats, you're going to have to accept Republicans. Republicans, you're going to have to accept Democrats because God has accepted them so when you attack another person in the family of God because they voted differently, you have attacked God," he noted. "The Bible says that the mouth reflects the heart … The way you know how Christian you are is not about how you wave your hand or how you praise the Lord or how you flip a pew or how you sing a song, but what comes out of your mouth when you're not in church, when you're on social media."
Click here to read more.
SOURCE: Christian Post, Anugrah Kumar