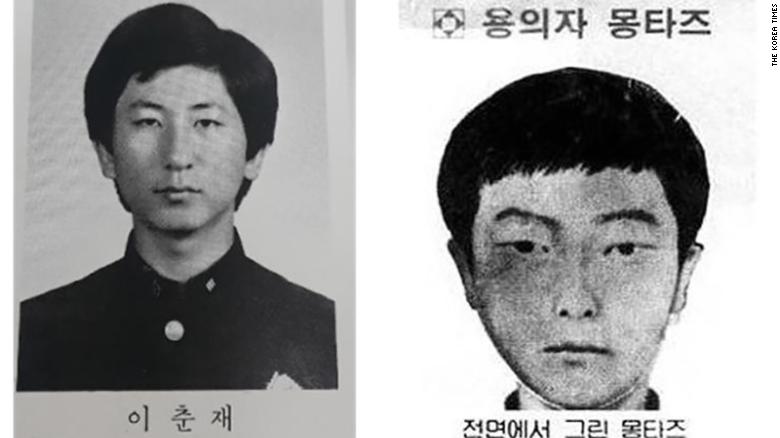 A man who has confessed to being one of South Korea's most prolific serial killers has told a court in the city of Suwon that he was surprised he had not been not caught earlier.
Lee Chun-jae, 57, was appearing in court on Monday for the retrial of a man who was wrongly convicted of one of Lee's killings, serving 20 years in prison for the rape and murder of a 13-year-old girl in 1988.
The man, Yoon Sung-yeo, was released in 2008 but is appealing to have his conviction quashed. He alleges – and police have admitted – that he was coerced into making a false confession in the death of the girl as police struggled to identify the perpetrator of a series of killings attributed to "the Hwaseong Strangler."
Lee told the court that he murdered 14 women and girls around the city of Hwaseong between 1986 and 1991, Yonhap News reported. All the victims were discovered bound, gagged, raped and, in most cases, strangled with an item of their own clothing, usually their underwear. His first victim was 71 years old and two other victims were 14.
The killings led to the largest man-hunt in South Korean criminal history, with more than 21,000 potential suspects interviewed and investigators putting in more than 2 million hours on the case.
The South Korean director of 'Parasite' Bong Joon-Ho was added to a government list of 'subversive artists' for his film on the failed investigation, 'Memories of Murder' (2003).
Mr Yoon repeatedly protested his innocence but was only granted a retrial after new DNA evidence proved in 2019 that he was not the perpetrator. He was convicted largely on the strength of a confession that he insists was coerced and forensic tests of hairs gave a 40 per cent match to his DNA.
Click here to read more.
SOURCE: The Guardian, Julian Ryall