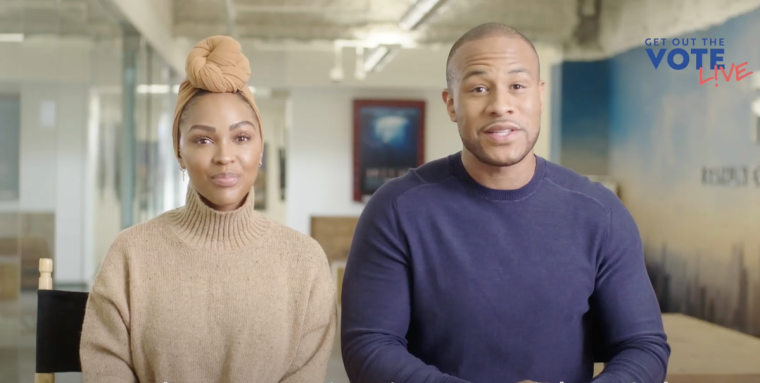 Christian TV and film producer DeVon Franklin and his wife, actress Meagan Good, hosted a faith-inspired Biden for president event on Sunday.
The "GOTV L!VE: A Soul of the Nation Gospel Concert Special" was broadcast nationally via video stream and over 65 gospel stations.
"We are ready for a new administration, Joe Biden and Kamala Harris are the leaders that we need to see the progress and changes we all want," Franklin said at the beginning of the event.
"We need to bring back justice, compassion and civility to our country. We've had over 220,000 American lives lost to COVID-19, millions unemployed and sliding into poverty and far too many black lives scarred and cut short by police brutality. And if we're honest, a justice system that has never worked for everyone. We cannot afford to sit around and wait for change; we have to become the change we want to see."
The event also featured a video message from Democratic vice presidential nominee Senator Kamala Harris.
"Normally, on these Sundays leading up to election we are gathering together at church with our family and our friends. And we're marching to the polls and strolling to the polls. But most importantly, exercising our right to vote," Harris stated while encouraging everyone to go out and exercise their right to vote.
She continued, "As Americans, we support one another. As people of faith, we lift each other up. So today, we're bringing all the souls to the polls and sending all the get out the vote energy to you."
Click here to read more.
SOURCE: Christian Post, Jeannie Law