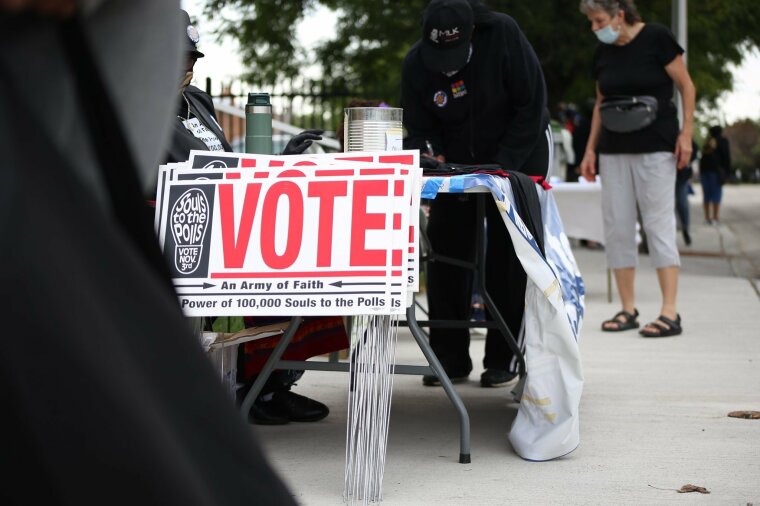 After rallying congregants to go directly from church to the voting booth in "Souls to the Polls" programs during the 2008 presidential election, many black church leaders are now ringing the alarm again in 2020 to mobilize their parishioners to vote in droves before Election Day.
"Family, this is the most important vote of my lifetime. And this Sunday, October 25th, is an early voting Sunday. We're asking everyone to leave church. Leave virtual or in person service … and vote!" the Rev. Greg Lewis, executive director of Souls to the Polls Milwaukee, said in an announcement on Facebook Friday.
Souls to the Polls Milwaukee Program Coordinator Bruce Colburn told The Christian Post Monday that the response to the effort has been "very good, very supportive" so far.
"People understand that this is a very important election and it affects their future very strongly," he said.
More than 500 Milwaukee faith leaders joined the push to get voters to cast their ballots at the Midtown Center, where several of them shared their views on the effort at a press conference highlighted by the Milwaukee Journal Sentinel.
"If you know your history, you know that we're standing on the backs of people who died for us to have this moment in time," Missionary Rochelle Landingham said. "This is what they died for way back when — for us to vote in 2020."
While some prominent Christian leaders like California megachurch pastor Fred Price Jr. have suggested that abstaining from the voting process is an acceptable response, Milwaukee Pastor Rodney Campbell stressed on Sunday how important it is for Christians to exercise their right to vote.
Click here to read more.
SOURCE: Christian Post, Leonardo Blair