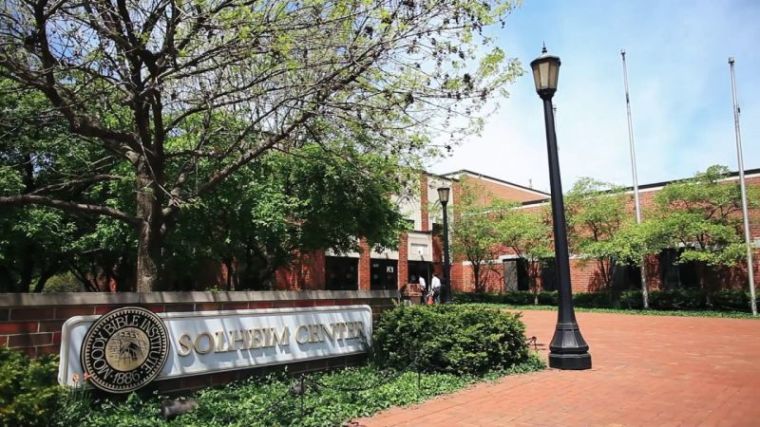 Moody Bible Institute is implementing a multi-step plan in response to allegations that Title IX claims and other incidents of sexual abuse and harassment were mishandled within the school, the administration announced Tuesday.
During a Tuesday morning chapel service, MBI President Mark Jobe and Provost Dwight Perry addressed the students about the allegations that emerged over the weekend in a change.org petition, in which students and alumni detailed their experiences of being sexually assaulted and harassed and how their claims were not taken seriously.
Speaking soberly, Jobe stressed that the allegations troubled him deeply as a father of three kids, one of whom is an MBI graduate. The steps Moody will be taking will in no way undermine their commitment to the historic Christian witness on marriage and sexuality, he added, and their goal is to ensure the safety of every student.
"As I listen to these students my heart aches with their pain and the tears expressed through written ways as they explain their stories," he said.
As an urban pastor, he has ministered to and walked alongside many people who were victims of extreme violence and sexual abuse, he said.
"I am deeply saddened to hear that there are victims on our own campus who feel like their voices over the years were not heard or that proper safety measures were not taken to ensure their well-being," he said.
"As your president, I want you to know that I am fully committed to ensure that all of our campuses are not only safe for all of our students but also a place that takes seriously the voice of victims, and follows through in dealing with abuse of any kind. And if our community has failed to uphold that commitment in the present or in the past, I am as a father, as a pastor, as a follower of Jesus, I am profoundly sorry for the pain and the wounds this may have caused students and their loved ones."
Click here to read more.
SOURCE: Christian Post, Brandon Showalter