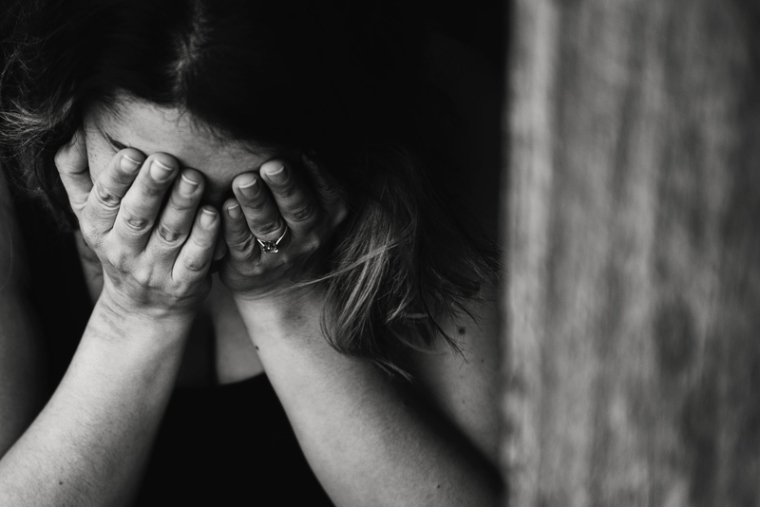 A second wave of devastation stemming from the novel coronavirus pandemic including soaring suicides and drug overdoses is imminent with the declining mental health of communities, medical researchers warn and it is expected to disproportionately impact the poor, older adults, blacks and Hispanics.
The warning came in Mental Health Disorders Related to COVID-19–Related Deaths published in The Journal of the American Medical Association on Monday. The article was authored by NYU Grossman School of Medicine researchers: Dr. Naomi M. Simon from the Anxiety and Complicated Grief Program; Dr. Glenn N. Saxe from the Department of Child and Adolescent Psychiatry, and Dr. Charles R. Marmar from the Center for Alcohol Use Disorders and PTSD.
"While nations struggle to manage the initial waves of the death and disruption associated with the pandemic, accumulating evidence indicates another 'second wave' is building: rising rates of mental health and substance use disorders," the doctors wrote. "This imminent mental health surge will bring further challenges for individuals, families, and communities including increased deaths from suicide and drug overdoses. As with the first COVID-19 wave, the mental health wave will disproportionately affect Black and Hispanic individuals, older adults, lower socioeconomic groups of all races and ethnicities, and health care workers."
The researchers cited a June 2020 survey from the Centers for Disease Control and Prevention of 5,412 U.S. adults which found that 40.9% of respondents reported "at least one adverse mental or behavioral health condition," including depression, anxiety, posttraumatic stress, and substance abuse, with rates that were 3 to 4 times the rates just a year earlier.
"Remarkably, 10.7% of respondents reported seriously considering suicide in the last 30 days. The sudden interpersonal loss associated with COVID-19, along with severe social disruption, can easily overwhelm the ways individuals and families cope with bereavement," they noted.
The NYU academics who also suggested that the more than 215,000 COVID-19-related deaths this year were likely underestimated by 50% due to misclassification, said they were particularly concerned about normal grief and distress developing in major depressive disorder and symptoms of PTSD.
"Prolonged grief disorder is characterized by at least 6 months of intense longing, preoccupation, or both with the deceased, emotional pain, loneliness, difficulty reengaging in life, avoidance, feeling life is meaningless, and increased suicide risk. Once established, these conditions can become chronic with additional comorbidities such as substance use disorders," Simon and her colleagues wrote.
Click here to read more.
SOURCE: Christian Post, Leonardo Blair