I would like to share some personal experiences that I believe can be of help to many Christians who have not understood how powerful the Old Rugged Bloody Cross is. In my nineteen years in Christ, I had some confusions and doubts that became more complicated as I searched for answers to many questions about Christianity but the revelation of the mystery of the cross answered them all.
I had persistently asked God why He could not protect His servants. I expected God to arise and fight for the Nigerian Christians but He remained silent. I wept profusely when I saw the video of how the chairman of Michika local government area, Adamawa state chapter of Christian Association of Nigeria (CAN), Lawan Andimi, was beheaded.  His killing discouraged me so much that I wondered if these missionary risks were worth taking for a God who cannot protect His own.
I was bathing in the dysphoria of this killing when the Lord took me into a journey of scriptural insightful voyage that revealed the mystery of the cross to me. I came to know that Lawan Andimi was one of the most privileged Christians whom God has prepared to officiate as king, priest, and judge in the millennium rule (Revelation 20:4). I had no option than to send a posthumous congratulatory message to him for his martyrdom.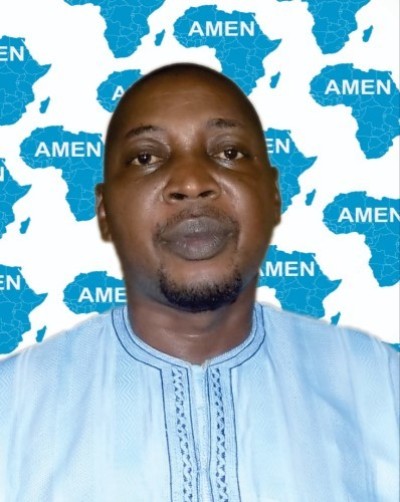 My joy knew no bound when I realized that if I die in the course of preaching Christ, I will be qualified to reign as a king, minister as a priest, and officiate as a judge during the one thousand year reign of Christ on this earth when He returns. My fear of being killed disappeared as I now know that to live is Christ and to die is gain.
When the mystery of the cross was revealed to me, all answers to my questions were released along with it. I now understand why God allows certain calamities to befall those who faithfully serve Him.  I now know that martyrdom is the greatest privilege any believer can have in Christ. The mystery showed me that there are sufferings that are reserved for genuine believers to augment the affliction of Christ that has not been completed.
"Now I rejoice in what I am suffering for you, and I fill up in my flesh what is still lacking in regard to Christ's afflictions, for the sake of his body, which is the church"(Colossians1:24 NIV).  Apostle Paul rejoiced because He understood the benefit of supplying in his body, the suffering that was lacking in Christ's affliction. What a privilege to be part of these supplies that will facilitate Christ returns when His affliction is complete. I now understand the role of the cross in the lives of believers and why Christ himself had to pass through the agony of the cross before He could fulfill His ministry on earth.
Click here to read more.
SOURCE: Christian Post, Oscar Amaechina