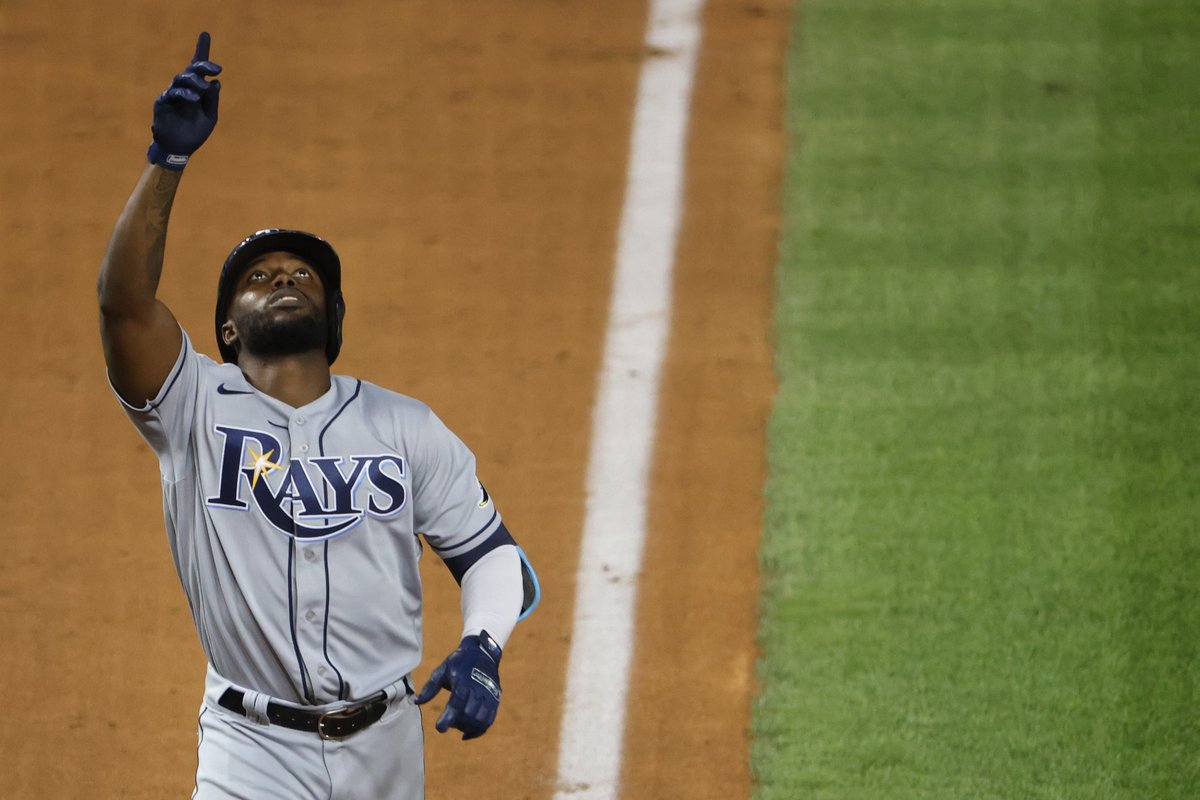 The Tampa Bay Rays' remarkable 2020 continues. With a 4-2 victory Monday night and a 5-2 win Tuesday night, the Rays hold a 3-0 series lead over the Houston Astros in the ALCS, putting them two wins away from their first World Series berth since 2008.
Getting this far is already a notable achievement for the franchise, whose only other trip to the ALCS came in '08. It also won the AL East this year, its first division title since 2010. Tampa's previous three postseason appearances — 2019, 2013 and 2011 — all came via wild-card berths, and each time it lost in the divisional series (last year in five games to Houston).
The offensive spark plug for the Rays this postseason has been left fielder Randy Arozarena. He tallied two of the team's four hits Monday night — a two-out single in the first, after which he scored on Manuel Margot's three-run homer; and another single in the bottom of the third. In Game 1 on Sunday, Arozarena hit a solo home run that tied the game 1-1 in the fourth, and the Rays went on to win 2-1.
"I think everyone is just in awe when he steps into the box," catcher Mike Zunino told reporters Sunday. "The power surge really ignites our offense. The sky's the limit with him. It's truly amazing what he can do against the best arms in the game."
"For a guy who swings as aggressively as he does, Randy's just been as bright as any spot or as any player in the postseason," said manager Kevin Cash.
Arozarena's ALCS production comes after his stellar ALDS against the New York Yankees, against whom he hit three home runs. For the entire playoffs, Arozarena is hitting .429 (15 for 35) with an on-base percentage of .474 and slugging percentage of .886. His four postseason home runs join him with Tony Perez, Jose Canseco and Kendrys Morales for the most playoff homers by a Cuban-born player.
And as he's crushing the ball, Arozarena's also giving glory to God. Upon beating the Yankees and clinching a berth in the ALCS, he posted an image on Instagram with a caption that read, "God is great" (translated from Spanish).
View this post on Instagram
Click here to read more.