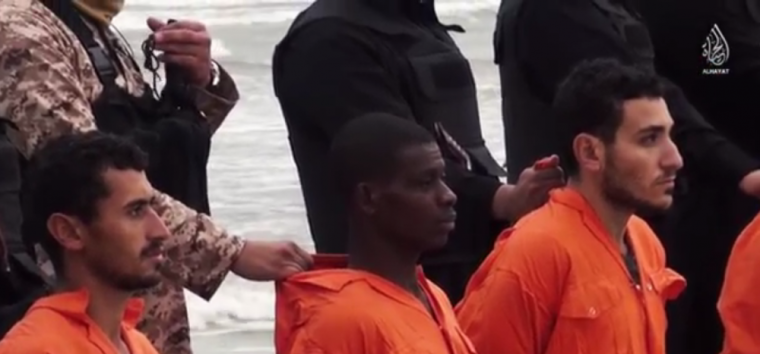 The remains of a Ghanaian Christian beheaded by the Islamic State terrorist group on a Libyan beach in an execution video in 2015 has finally been laid to rest in Egypt.
Cairo-based journalist Farid Y. Farid reported on Sept. 29 that the body of Matthew Ayariga was finally laid to rest alongside the 20 Coptic Christians who were beheaded beside him on a beach in Sirte, Libya, in a video released by the jihadi death cult in February 2015.
"His remains finally arrived today to #Egypt to be laid to rest, w/his Coptic brothers, after 5+yrs of his body not being claimed," Farid, who has had articles published in The New York Times and other outlets, tweeted.
Farid provided a link to an article by Watani Newspaper, an Egyptian weekly newspaper widely read by Coptic Christians. The article reports that the families of the Coptic Christians celebrated the remains of the martyr.
"We collapsed with great joy because the martyr Matthew is dear to us, and he is one of our children because he was martyred with our children and adhered to his Christ," a mother of two of the martyred Coptic Christians told Watani News. "We thank our master because He succeeded in returning the remains of the martyr so that he would be next to his [brothers] in the church."
The 21 men were abducted while they were living in Sirte as migrants working there to support their families back home.
Before the execution, the men were filmed kneeling in front of 21 knife-wielding black-masked jihadis on the shore of a beach in Sirte, Libya. Several of the men were seen praying silently.
Click here to read more.
SOURCE: Christian Post, Samuel Smith