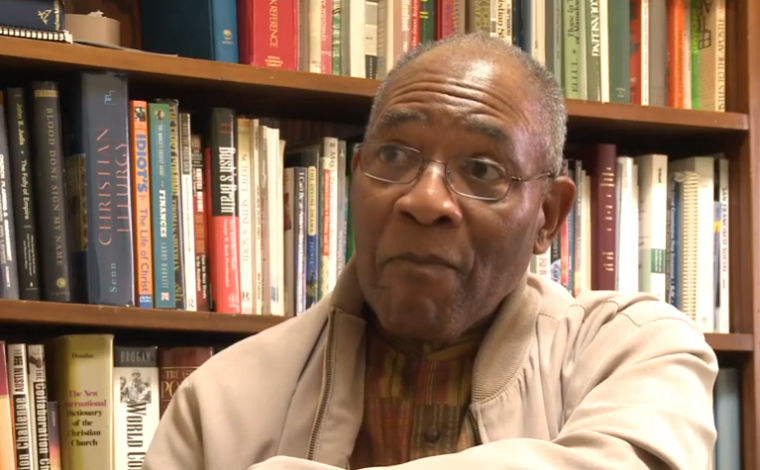 The Rev. Amos C. Brown, pastor of Democratic vice presidential nominee Kamala Harris, has called on President Donald Trump to apologize for calling his parishioner a "monster" in the wake of her recent debate with Vice President Mike Pence.
"When President Trump calls Senator Kamala Harris a 'monster,' it is nothing less than naked racism and misogyny for which he owes her, along with every woman and every Black citizen in America, an immediate and sincere apology," said Brown, who leads the historic Third Baptist Church of San Francisco, in an op-ed published in The New York Times Tuesday.
Trump called Harris a  "monster" during an interview with Fox Business Network's "Mornings with Maria" last Thursday, a day after Harris had clashed with Pence in the vice presidential debate.
"I thought that wasn't even a contest last night. She was terrible," Trump said of Harris when asked about the debate.
"I don't think you could get worse and totally unlikable. And she is, she's a communist. She's left of Bernie. She's rated left of [Sen.] Bernie [Sanders] by everybody, she's a communist. Are we're going to have a communist?" he told host Maria Bartiromo.
Before dismissing her as a "monster," Trump argued that Harris needed to be scrutinized a lot more because she would likely become president if Biden is elected.
"In my opinion, within a month — look, I stood next to Joe and I looked at Joe, Joe's not lasting two months as president, OK? That's my opinion," Trump said during the interview.
Click here to read more.
SOURCE: Christian Post, Leonardo Blair