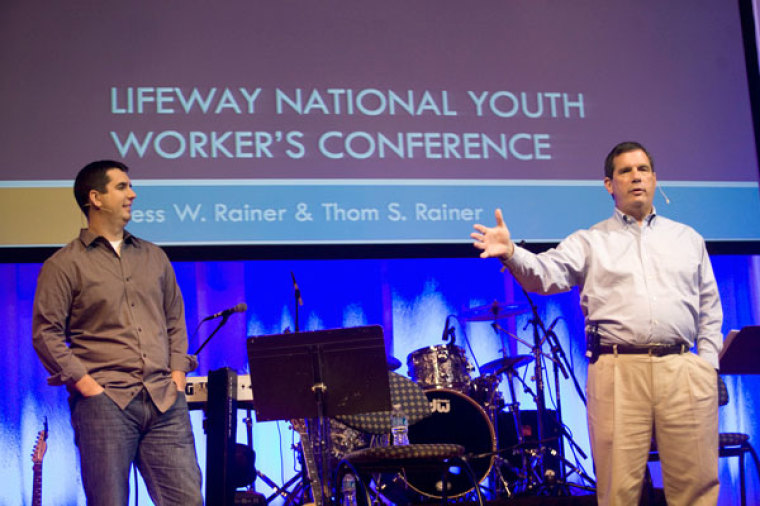 The Southern Baptist Convention's publishing arm LifeWay Christian Resources and the organization's former president Thom Rainer announced Tuesday that they have come to "an amicable resolution of their differences" heading off a potentially embarrassing breach of contract lawsuit.
"LifeWay Christian Resources and former CEO Thom Rainer have agreed to an amicable resolution of their differences after discussions on Monday, Oct. 5, 2020," LifeWay and Rainer said in a joint statement to The Christian Post.
LifeWay alleged in a lawsuit filed Sept. 28 in Williamson County, Tennessee, that Rainer violated a transition agreement he signed with the SBC publisher upon his 2019 retirement to not do business with their competitors. The agreement under which he was reportedly paid in excess of $1 million, prevented him from doing business with LifeWay's competitors until Oct. 31, 2021.
In August, however, Tyndale House Publishers, which is specifically listed as a LifeWay competitor in the transition agreement, announced that it had reached a "multi-book, multi-year agreement" with Rainer, sparking LifeWay's lawsuit and a rumble in evangelical circles.
Rainer previously said that in October 2019, he received "a written and amicable release from publishing" with LifeWay Christian Resources and spoke with the organization's attorney and had "assumed all was well" until he received notice of the lawsuit.
LifeWay contended in its lawsuit that the "termination of the Publishing Agreement did not release" Rainer from the noncompete section of his transition agreement which keeps him as a paid LifeWay employee through Oct. 31, 2020, as chief advisory officer.
Under the new settlement, Rainer will end his partnership with Tyndale and honor the terms of the transition agreement.
Click here to read more.
SOURCE: Christian Post, Leonardo Blair