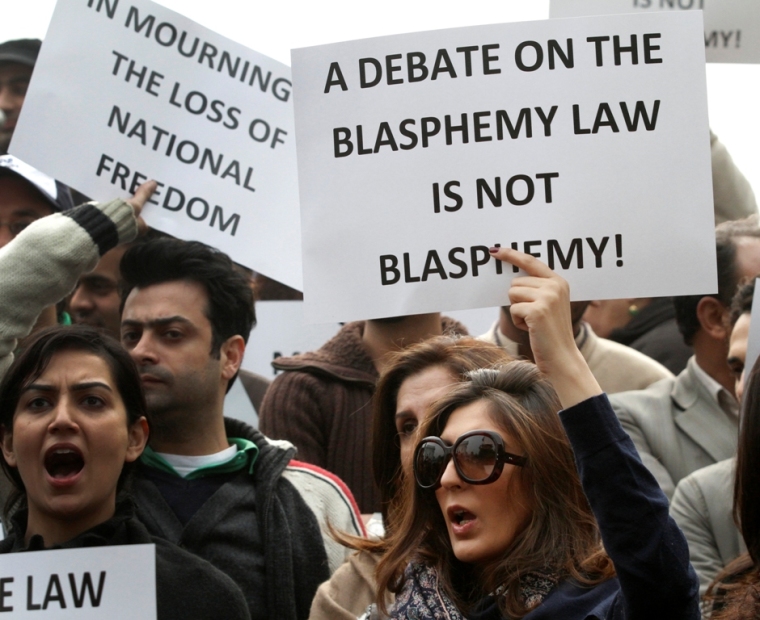 A Christian man sentenced to death has been acquitted by a Pakistani court six years after he was charged with blaspheming the Islamic prophet Muhammad.
On Tuesday, the Lahore High Court acquitted Sawan Masih, a street sweeper from the eastern city of Lahore who was sentenced to death in March 2014 under Pakistan's notorious blasphemy laws, PTI reports.
"A Lahore High Court division bench headed by Justice Syed Shehbaz Ali Rizvi acquitted Sawan Masih," a court official told PTI on Tuesday. The court official went on to say that the Lahore High Court also ordered Masih to be released from custody.
Masih, a father of three, was accused by his Muslim friend, Muhammad Shahid, of insulting the Islamic prophet Muhammad during a conversation in the eastern Lahore city's Joseph Colony. According to Shahid, Masih said, "My Jesus is genuine. He is the Son of Allah. He will return while your prophet is false. My Jesus is true and will give salvation."
However, Masih denied the charges and said the accusations were made due to a property dispute.
The following day, mosques recounted the accusation against Masih over their PA systems, prompting a mob of more than 3,000 Muslims to loot and burn 180 Christian homes, 75 shops, and at least two churches. Amid the violence, Christian families were forced to flee the area.
Masih was handed over to the police and was later charged under Section 295-C of Pakistan's Penal Code. He was later sentenced to death under Section 295-C by Judge Chaudhry Ghulam Murtaza, saying he "must be hanged and fined," in a trial held in the Lahore Camp Jail due to security concerns.
The sentencing also included a fine of Rs.200,000 (roughly $2,050).
Masih filed an appeal against the death sentence, raising objections to the police investigation and prosecution, and pleading that the blasphemy charges were fabricated by individuals who wanted to occupy the property of the Joseph Colony.
Click here to read more.
SOURCE: Christian Post