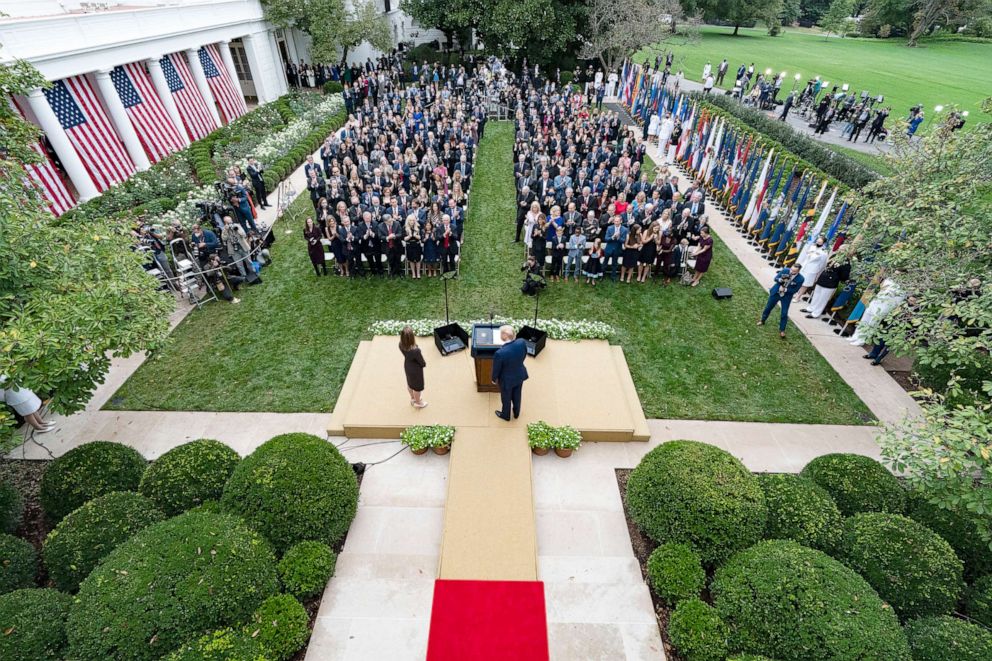 It's looking increasingly like Donald Trump's Rose Garden event a week ago where he unveiled his Supreme Court nominee was ground zero for what is increasingly looking like a super-spreader COVID event, and ironically, it could sink Trump's SCOTUS nominee.
So far, people attending the event who have tested positive for coronavirus include President Trump, Melania Trump, Senator Mike Lee, Senator Thom Tillis, Kellyanne Conway, Hope Hicks and Univ. of Notre Dame President Rev. John Jenkins.
As you know, almost no one was wearing masks or social distancing as Judge Amy Coney Barrett was introduced by President Trump.
The problem for Trump … now 2 Republican Senators must isolate while they recover from the virus. If they're sidelined for Barrett's confirmation vote, the Republicans could fall short of a majority to confirm.
Click here to read more.
SOURCE: TMZ