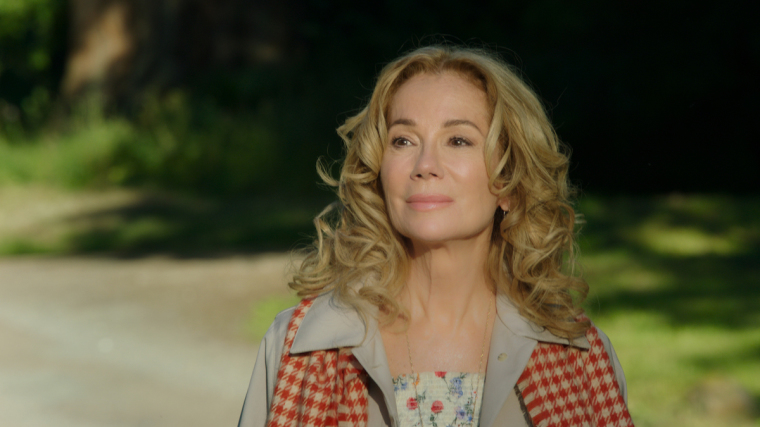 Emmy award-winning entertainer Kathie Lee Gifford is gearing up for the release of her new film, "Then Came You," part one of what she said is a five-part film series on the power of redemption. The outspoken Christian said she feels the Lord has called her to reach nonbelievers.
The Vertical Entertainment film had a one-night showing nationwide via Fathom Events on Sept. 30 and will be released on-demand and digital on Oct. 2. Starring, produced, and co-written by Gifford, the lighthearted film is a romance story at heart that journeys through grief and self-discovery.
"Then Came You" follows a "lonely widow (Gifford) who plans a trip around the world with her late husband's ashes, intending on visiting all the places from their favorite movies. During her first stop in Scotland, she meets the innkeeper (played by comedian and tv host, Craig Ferguson) of the Bed & Breakfast she's staying in who ends up changing her life forever," the film's synopsis reads.
The film features slight profanity and suggestive content but the former co-host of the fourth hour of "TODAY," alongside Hoda Kotb, said the movie is one part of a much larger story of transformation and finding faith.
Gifford, who like the character of the movie lost her husband in recent years, hopes the film will impact anyone who feels trapped in grief and is looking for another shot to live out their God-given passions and dreams. The following is an edited transcript of The Christian Post's interview with Gifford.
Christian Post: You've said that your life inspires everything that you do and you often speak about how much you love Jesus. For the Christian audience, for those that want to know what they can look forward to in the film, what would you say to them?
Gifford: I hope people aren't disappointed that this is not your typical, this is not a faith-based film, in the terms that it's different than anything I've ever done before. But I felt the Lord's calling on my life to write a movie for people who don't know yet that God loves them. I didn't know why I thought that was a strange thing for Him to say to my heart. But I have many, many, many friends, more nonbeliever friends than I have Christian friends actually in my life, people that I share my faith with and they respect it, but they're not there yet.
I think the Church has failed nonbelievers in many, many ways through the years and one of the biggest ones is that we haven't loved them into the Kingdom. We have created an atmosphere of self-righteousness at times and an attitude of condemnation towards them. I don't think that's what Jesus ever planned; we're supposed to love people like Annabel and Howard (characters in the film), and just be a witness to them.
Click here to read more.
SOURCE: Christian Post, Jeannie Law