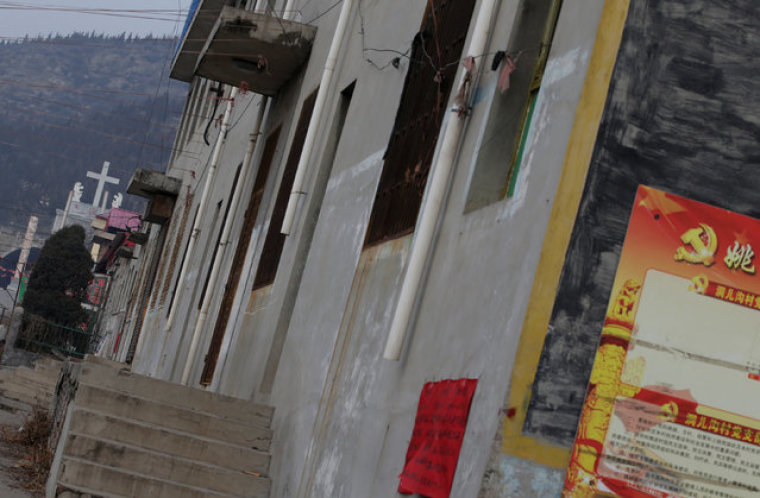 Chinese Communist Party authorities are planting surveillance devices in the homes of religious minorities to monitor and track those they suspect of threatening the country's authoritarian rule.
In recent years, numerous reports have emerged in which members of The Church of Almighty God (CAG), a religious minority group, recount being targeted for investigation and surveillance by China's Communist Party. The monotheistic new religious movement is on China's list of "xie jiao," or cults that are seen as a threat to state security.
Religious liberty magazine Bitter Winter reports that, after being released from prison in 2018, a CAG member from the eastern province of Zhejiang noticed two men installing a new camera by the entrance to her house. This was the fourth one installed there.
The woman's mother, also suspected of being CAG member, found a listening device installed behind a washing machine at her home. A few days later, she discovered a micro camera in the garage. When the mother was taken in for interrogation, police officers played a recording of her saying that she was being monitored at home.
In 2018, police arrested a CAG member and interrogated him for 36 hours, requesting information about his wife, son, and sister who were out of town on church matters.
Though under constant surveillance, the father managed to warn his family members not to return home. Police officers continue to visit his home demanding to know the whereabouts of his family.
Additionally, he is required to keep his cellphone on 24 hours a day, while a tracking device was installed on his scooter and a high-definition camera at the only entrance to his residential community.
Click here to read more.
SOURCE: Christian Post, Leah MarieAnn Klett