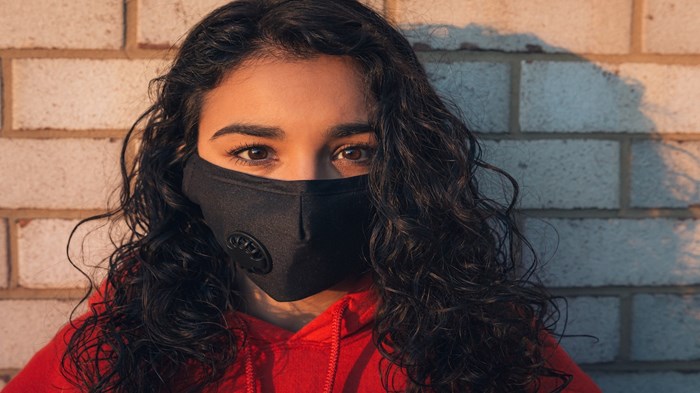 By Terri Fullerton, student at Northern Seminary
Pay attention to the narratives.
Over a year ago a professor at Northern Seminary exhorted us to pay attention to the cultural narratives that shape us, including ones we hear from the church, the media, and politics. Discern whether it's a false narrative. Listen to what it's telling you about God and others.
Her call to us has afforded ample opportunities to listen and think through what is being said, who it benefits and who it harms. COVID19 continues to spread in most of the world and especially our own country, surpassing 6.1 million cases and almost 190,000 deaths.
I find it grievous that the response to the top infectious disease physicians' requests to wear masks and social distance has become politicized and party aligned, creating a morally dangerous divisive tactic which protects us from discerning more costly issues.
The CDC, leaders at the World Health Organization, and Dr. Fauci, the leading expert in infectious diseases, have studied and recommended wearing masks as it prevents the virus from spreading. This is especially important as some people are not showing symptoms and it's a highly contagious virus. You have already heard the statistics and seen the visuals.
When I wear a mask, I protect you. I put those around me above my comfort. I relinquish "rights" for the common good.
One surface narrative reveals the refusal to wear masks is because of individual freedom and rights. Who is benefitting from this narrative? Who pays the price? What is the more crucial issue?
"No one is going to tell me I have to wear a mask."
"I live in America and I have freedom."
While I do not deny that we have freedom, though systemically unequal, this is not the core issue. Civil liberty has been pulled in as the bottom line but it's a smoke screen.
Claiming our personal rights in America keeps us from seeing a corrosive problem in our culture and in our own hearts. Whether we wear a mask is not about party alignment or civil liberty. It reveals our moral character. A refusal to cover our faces is not just about people taking a stand for their freedom. It's that people value themselves and their comfort more than others. It's about character and our desire for the well-being of others, especially the vulnerable population.
Click here to read more.
Source: Christianity Today