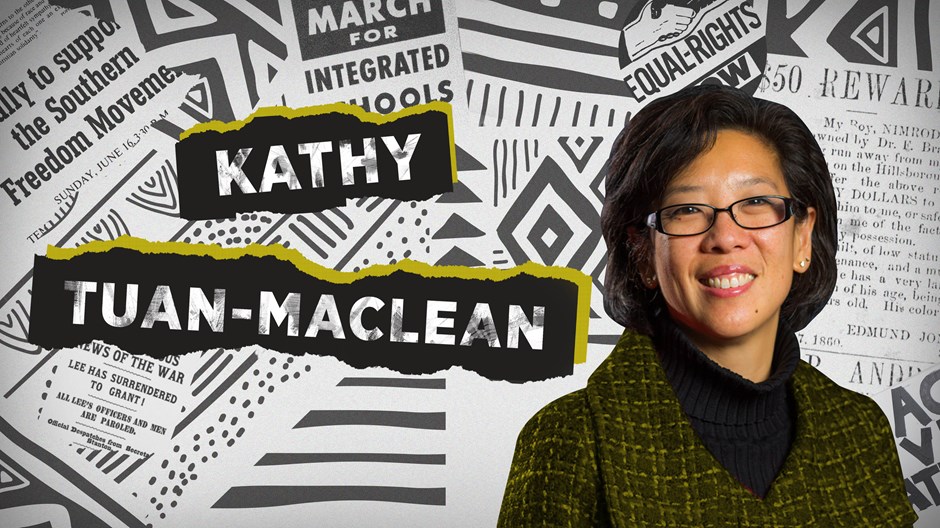 Kathy Tuan-MacLean (PhD, Northwestern University) serves as InterVarsity's national faculty ministry director.
---
Bonnie, a white woman in her late 20s, said, "I don't understand why Jada has to make everything about race. Race is just not my issue."
It was the summer of 1988. Jada, Bonnie, and I were working in the inner city with a multiracial team of students on InterVarsity's Chicago Urban Project. Our team had just experienced an emotional explosion around race that left everyone walking on eggshells and some crying silently in back rooms.
I got why Bonnie, a white woman, would say that. Over the weeks, she'd confided experiencing sexual and emotional abuse. She had so much pain and needed so much healing that I could see why racial issues felt low on her priority list.
But in that moment the Holy Spirit prompted me. "Bonnie, you love Jada, right?"
"Of course I love her!" Bonnie exclaimed. Over the past seven weeks, our team had worked hard, played hard, learned hard. We'd lived together, struggled together, shared deep and difficult conversations together. There's nothing more bonding than friends following Jesus together on mission.
"I know you love her," I said, "and Jada's biggest issue is race. As a black woman whose parents were civil rights activists, whose entire life has been shaped by race and racism, race is Jada's issue. And if you love Jada, you will care about what hurts Jada. Not because it affects you, but because it affects Jada."
That lesson has shaped my multiethnic journey ever since. We do it because of love.
In John's gospel we read that Jesus "had to go through Samaria" (John 4:4). Actually, Jesus didn't have to go through Samaria. In fact, rather than walking the straight line between Judea and Galilee, Jews walked around Samaria and through the wilderness to avoid defiling themselves. They shook the dust off their feet after walking on Samaritan soil, a sign of contempt and so they wouldn't pollute their "holy" ground.
Jesus had to go to Samaria because he had a date at a well with a Samaritan woman, a woman who would not only be among the first to recognize him as Messiah but who would also become the first Samaritan evangelist, bringing the good news of Jesus to her whole town.
Jesus had to go to Samaria because of love.
As a second-generation Chinese American woman, I fall in between. I'm not white. I'm not black. My people usually get left out of the American narrative. I can silently go about my business, "beating them at their own game," as my immigrant parents encouraged me. I don't have to go anywhere—I can use my privilege and duck most of what other people of color must endure.
Yet love compels me to cross ethnic boundaries—in my marriage, in my friendships, in my work—even in raising my bi-racial children, whose parents can't understand their experience.
I follow Jesus across ethnic boundaries because he introduces me to those he loves and I experience friendship, inspiration, laughter, partnership, delicious food—in a word, more love—but not without more suffering too. Because when we love, we suffer with and for those we love.
How does Jesus invite us to cross boundaries and experience his love?
See what Jesus sees. The disciples saw a ritually unclean Samaritan woman in an unclean land. Jesus saw a broken, hurting daughter who needed a personal experience with him and had the potential to bring a whole village into his kingdom.
It hurts when others don't see me, my people, or our pain. White friends have said, "I don't see you as Chinese, I just see you as white" and thought that's a compliment.
Click here to read more.
Source: Christianity Today