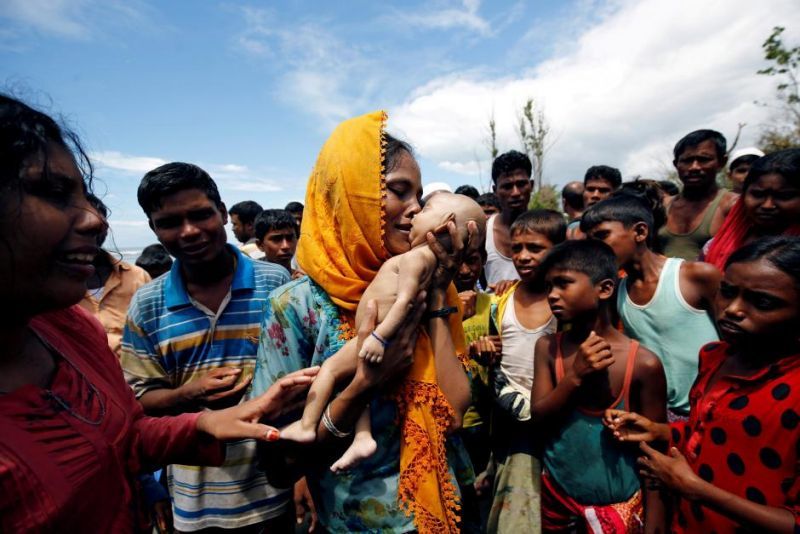 The President of the United States makes an annual determination on refugee resettlement levels in the U.S. at the start of the fiscal year in October.  This process was established in 1980 by the U.S. Refugee Act.  With no indication that a determination will be signed by midnight tonight, the refugee resettlement in America comes to a screeching – and disconcerting – halt.
As we at Bethany Christian Services state in a new report released yesterday, "COVID-19 comes amid the most critical year to date of the refugee crisis." At the end of 2019, the UN Refugee Agency reported that 1% of all humanity was displaced from their home. We found that the pandemic has exacerbated the global refugee crisis and has disproportionately affected children, who account for 40% of displaced people around the world.
This year, resilient refugees have faced not just a pandemic but also poor living conditions, travel bans, and more profound economic uncertainty. Due to the global food shortage, most refugees are at higher risk of dying by starvation than contracting COVID-19. An estimated 60,000 Nicaraguan refugees in Costa Rica are currently starving. Recently, a devastating fire in Greece's overcrowded refugee camp, Moria, left thousands homeless. This is the same refugee camp where 1,300 people were reported to be sharing one tarp.
Many well-intentioned Americans might assume that this closure is about keeping Americans safe.  I think, Elizabeth Neumann, former assistant secretary of counterterrorism and threat prevention at the Department of Homeland Security under the Trump administration said it best in a National Immigration Forum press call yesterday, "Refugees are the most thoroughly investigated population coming into the United States."
In terms of protecting Americans from disease, refugees resettling in the U.S. undergo extensive health screenings before entering the country, including COVID-19 testing and symptom screening. The CDC has even published guidelines on how to safely resettle refugees.
Click here to read more.
SOURCE: Christian Post, Chris Palusky