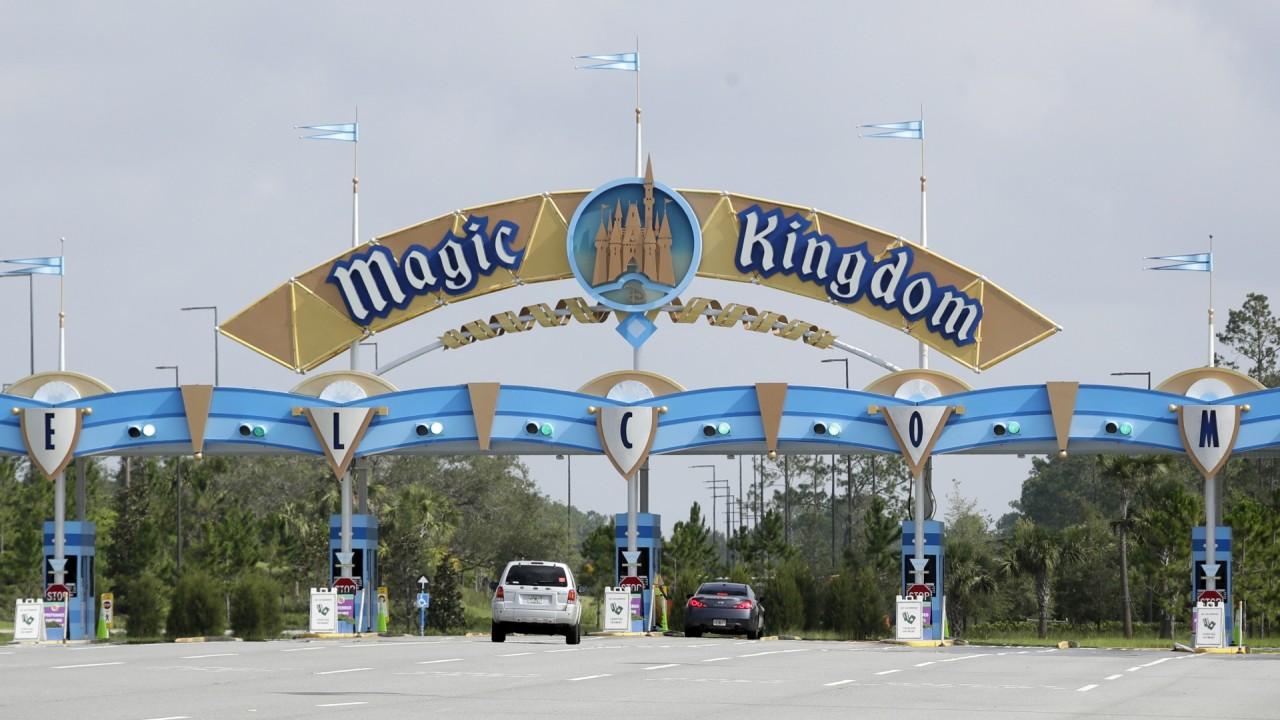 The Walt Disney Company's Chairman of Parks, Experiences and Products, Josh D'Amaro, announced Tuesday evening that approximately 28,000 employees — known as "cast members" — will be laid off at its theme parks due to the ongoing impact of the coronavirus pandemic.
Citing "limited capacity due to physical distancing requirements" and the uncertainty of the duration of the pandemic D'Amaro said the company has made "the very difficult decision to begin the process of reducing our workforce."
As recently as Sept. 22, D'Amaro and Disney pleaded for help from the State of California. In making the announcement D'Amaro noted the decision was "exacerbated" by the "State's unwillingness to lift restrictions that would allow Disneyland to reopen."
FOX Business requested comment from the State of California and at the time of publication were awaiting a response.
Approximately 28,000 domestic employees will be affected, of which D'Amaro said 67% are part-time. The company is "talking with impacted employees as well as to the unions on next steps for union-represented Cast Members."
D'Amaro said that the company believes the move will enable Disney to "emerge a more effective and efficient operation when we return to normal."
"Our Cast Members have always been key to our success, playing a valued and important role in delivering a world-class experience, and we look forward to providing opportunities where we can for them to return," he added.
In a letter D'Amaro wrote to employees, which was obtained by FOX Business, the executive said "a decision of this magnitude is not easy."  He noted that the Disney management team "has worked tirelessly to avoid having to separate anyone from the company. We've cut expenses, suspended capital projects, furloughed our cast members while still paying benefits, and modified our operations to run as efficiently as possible, however, we simply cannot responsibly stay fully staffed while operating at such limited capacity."
Click here to read more.
SOURCE: Fox News – Lucas Manfredi, FOXBusiness