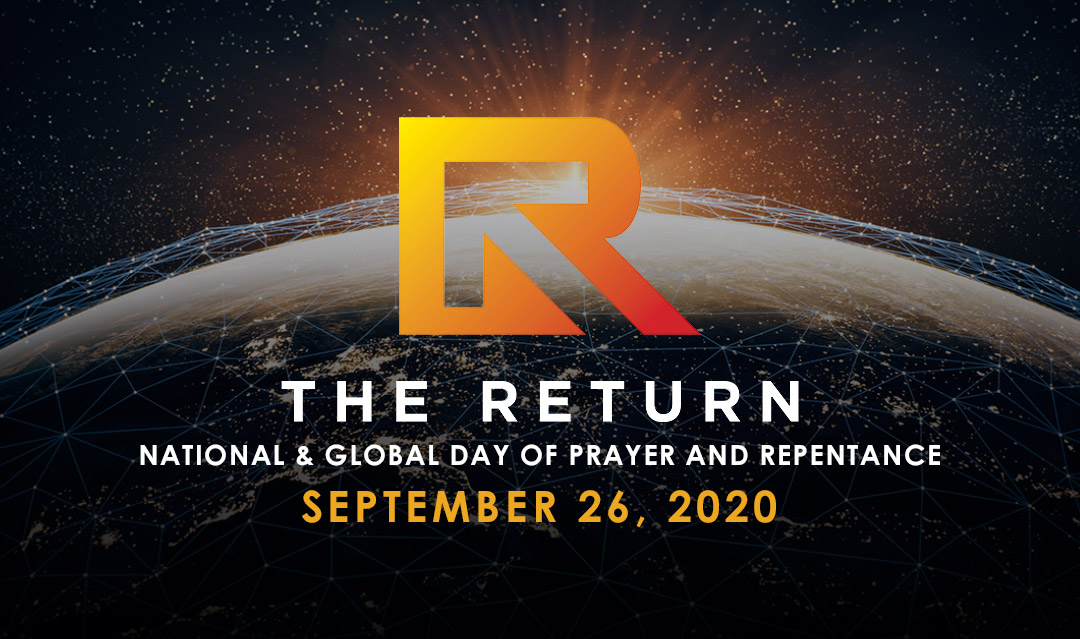 Did you hear about the large Christian gatherings in Washington, D.C. this weekend? Did you see the news reports about the mayhem? The looting? The vandalism? The calls to "Burn it down!"?
Did you hear the speakers calling for acts of violence and destruction? Oh, you didn't? That's because tens of thousands of Christians did gather in D.C. this weekend, but they came to pray for the nation and repent for their sins.
The two main events were "The Return," which began Friday night and ended Saturday night, and Franklin Graham's prayer march, which was held from noon to 2 p.m. Saturday afternoon.
Both events attracted tens of thousands, and "The Return" was watched by a reported global audience of tens of millions. But there were no angry voices. No calls for violence. No fistfights. Or brawls. Or looting. Or shooting at police.
In fact, at "The Return," where I participated on Saturday, there was hardly any police presence at all. It was not needed. I didn't even see any counter-protesters.
Worship prevailed. Prayer prevailed. Humility prevailed. Repentance prevailed.
And while a constant theme of the events was the broken condition of America and the urgent need for repentance, that repentance started with the participants, with each of us. We, the followers of Jesus, have sinned and fallen short. We who are called to be light of the world and the salt of the earth have not lived up to our high and lofty calling.
That's why "The Return" began its Saturday morning program with pastors and leaders asking for God's mercy and confessing their sin. Repentance starts with us.
Significantly, Saturday was also the day when President Trump announced his nomination of Amy Coney Barrett to replace the late Ruth Bader Ginsburg. Who could have foreseen this? These events were planned months in advance, at which time no one had any idea that Justice Ginsburg would pass away, let alone pass away during this sacred season on the biblical calendar.
Even the timing of Trump's announcement seemed propitious. As I tweeted, "So, Ruth Bader Ginsburg passes away at the beginning of the Jewish New Year, as the shofar blast is heard, and Amy Coney Barrett is announced as her replacement as shofars were being blasted at "The Return" event in DC, watched by 10s of millions globally. Coincidence?"
Click here to read more.
SOURCE: Charisma News