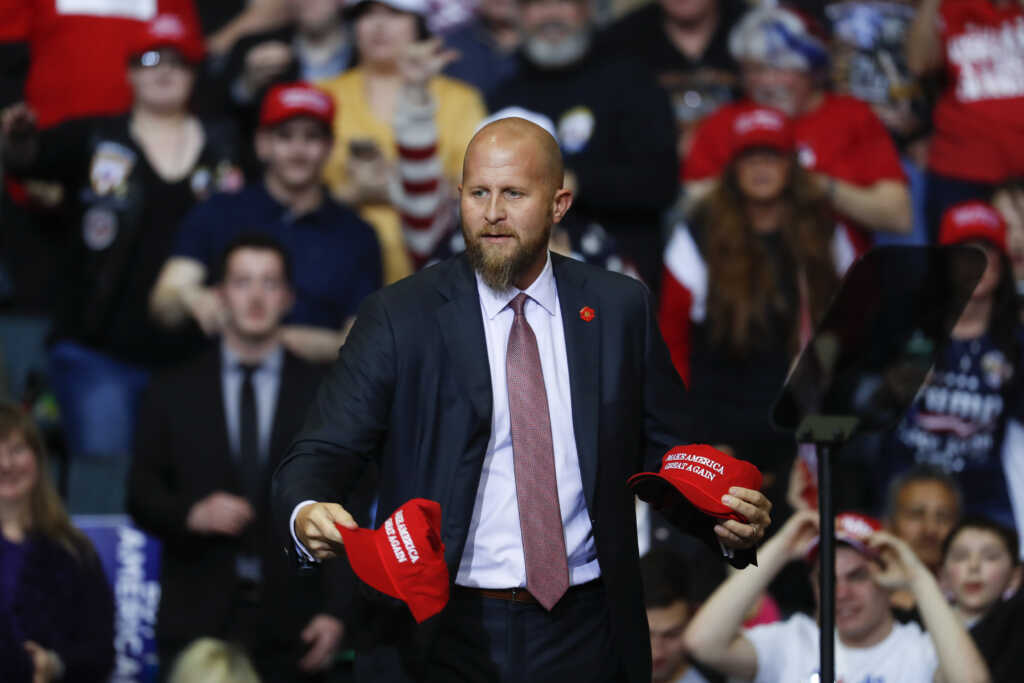 If you are in crisis, please call 1-800-273-8255 or visit suicidepreventionlifeline.org.You are not alone.
Law enforcement officers showed up at the Fort Lauderdale, Florida, home of former Trump campaign manager Brad Parscale following an alleged suicide threat Sunday.
Police arrived at the house after Parscale's wife Candace called 911. According to a public information officer with the Fort Lauderdale Police Department, the politico's spouse said "her husband was armed, had access to multiple firearms inside the residence and was threatening to harm himself," ABC News reported. Officers "determined the only occupant inside the home was the adult male," referring to Parscale.
Parscale was detained without injury and taken to Broward Health Medical Center, according to authorities.
The incident comes more than two months after the ex-campaign manager's fall from favor within the Trump orbit. He was dismissed from his role after a much-hyped campaign rally in Tulsa, Oklahoma, was poorly attended. Parscale did, however, continue working with the campaign as its digital strategy manager.
The 44-year-old Parscale is still at the medical center under Florida's Baker Act, which allows officials to detain at-risk patients, placing them under psychiatric holds for up to 72 hours.
Tim Murtaugh, campaign communications director for President Donald Trump, released a statement Sunday, calling Parscale "a member of our family and we all love him."
"We are ready to support him and his family in any way possible," he continued. "The disgusting, personal attacks from Democrats and disgruntled RINOs have gone too far, and they should be ashamed of themselves for what they've done to this man and his family."
Click here to read more.
SOURCE: CBN News