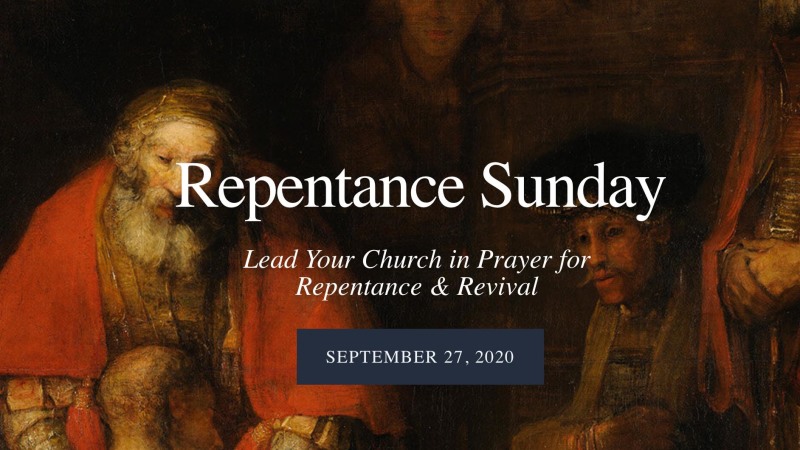 Thousands of churches across the United States will pray for repentance and revival on Sunday in response to calls by the leaders of more than 50 churches and ministries to observe Repentance Sunday as the country is going through "division, destruction and degradation."
"Inspired by Old Testament calls to sacred assemblies, this special day (September 27) marks the beginning of Yom Kippur, the Day of Atonement, in the historic Church calendar," say the organizers on the event's website.
"This is one of the most sacred days of the year for the Jewish community and an opportunity as the Christian church to practice what Revelation 2 and 3 require, a return to our first love, seeking forgiveness of our personal and corporate sins," explain the organizers, including Matt Chandler from The Village Church in Flower Mound, Texas; Gabe Lyons from Q Ideas in Nashville, Tennessee; John Stonestreet of Colson Center in Colorado Springs; and Francis Chan of Crazy Love Ministries, among others.
During worship services or special evening services on Sunday, churches will pray for repentance "in response to the continued division, destruction and degradation taking place throughout our land."
"When there's division, when there's confusion, when we're experiencing calamity, the role of the Church is to do what only we can do. And that's to turn to God to confess our sins, to repent of our personal sins, our corporate sins, and to ask God to turn toward us," says Lyons in a video message on his ministry's website.
"The idea here is, of course, the dependence creatures have, by definition, on their Creator," said Stonestreet on the BreakPoint ministry website. "And, another aspect of our creatureliness spoken of in Scripture is not only that we exist, but when and where we exist."
He continued, "God has, according to Paul's teaching found in Acts 17, placed each and every one of us in particular times and particular places. The chaos of the cultural moment is all the reason we need to pray that we could possibly need."
Click here to read more.
SOURCE: Christian Post, Anugrah Kumar