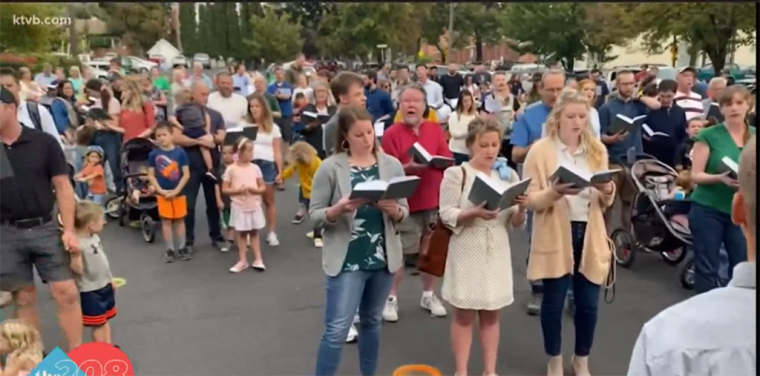 Police in Moscow City, Idaho, arrested three Christians and cited two others for participating in a "Psalm sing" outdoor worship service organized by a church earlier this week. 
Gabriel Rench, a church deacon and Republican candidate for a Latah County commissioner seat in the November election, was one of the three who were arrested for participating in the worship event organized by Christ Church, according to Moscow-Pullman Daily News.
Moscow Police Chief James Fry was quoted as saying that none of the five cited were wearing masks or social distancing, and the arrests were made for suspicion of resisting or obstructing an officer. Between 150 and 200 people attended the event.
According to the city's Amended Public Health Emergency Order, attendees at any public gathering must maintain a 6-foot physical distance or cover their faces with a mask.
Ben Zornes, a pastor at the church who organized the event, was quoted as saying that the church hosts Psalm or hymn events about once a month and that the Psalm sing held at the city hall parking lot was also to show that residents wanted normalcy back.
Zornes called the ongoing COVID-19 lockdown restrictions "largely groundless."
On Thursday, the church wrote on its Facebook page: "Yesterday Christ Church sponsored a flash psalm sing at city hall. We were going to appear there at quarter to five, sing three psalms or hymns, then the doxology, and then out. The songs were Psalm 20, Psalm 124, and Amazing Grace. When we arrived, the police were waiting for us. One of them informed me that people either had to social distance or wear a mask or otherwise face a citation."
Click here to read more.
SOURCE: Christian Post, Anugrah Kumar