Dear Chuck,
We recently had a family member hospitalized with COVID-19. It has made us acutely aware of the need for a will. Do you have any advice?
Getting Our House in Order
Dear Getting Our House in Order,
This is a good idea whether we have the threat of COVID-19 or not. I like to say that we all have a will: either one the government has for you, or one that you create by planning for the affairs of your estate. It is best to avoid the government's will for you!
Interestingly enough, Ann and I met with our attorney this week to update our estate plans. We were long overdue. Some of the decisions were easy to make; others required some counsel and prayer.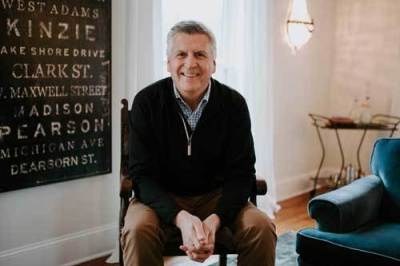 One of the reasons we desired to get ours done is because we have seen the emotional pain and hardship placed on survivors who have to settle affairs that were not kept current. A will is simply a legal document that declares your wishes regarding the distribution of your property and the care of minor children. But in today's world, you actually need more legal documents to accompany your will that we will explain further below.
Reasons people do not have a will:
●      Procrastination
●      Assuming there are not enough assets to leave anyone
●      Thinking it is too expensive to set up
●      Not knowing how to get one
●      Clearly direct who gets what and how much
●      Prevent estranged relatives from claiming interest
●      Declare a guardian for your children
●      Make it faster and easier for heirs to get assets
●      Can save on estate taxes
Our attorney emailed documents for us to work through. After a week of doing our homework, we met with him on our front porch where he answered questions and gave advice. It was a painless, thought-provoking assignment that we hope will bless our survivors.
Click here to read more.
SOURCE: Christian Post, Chuck Bentley