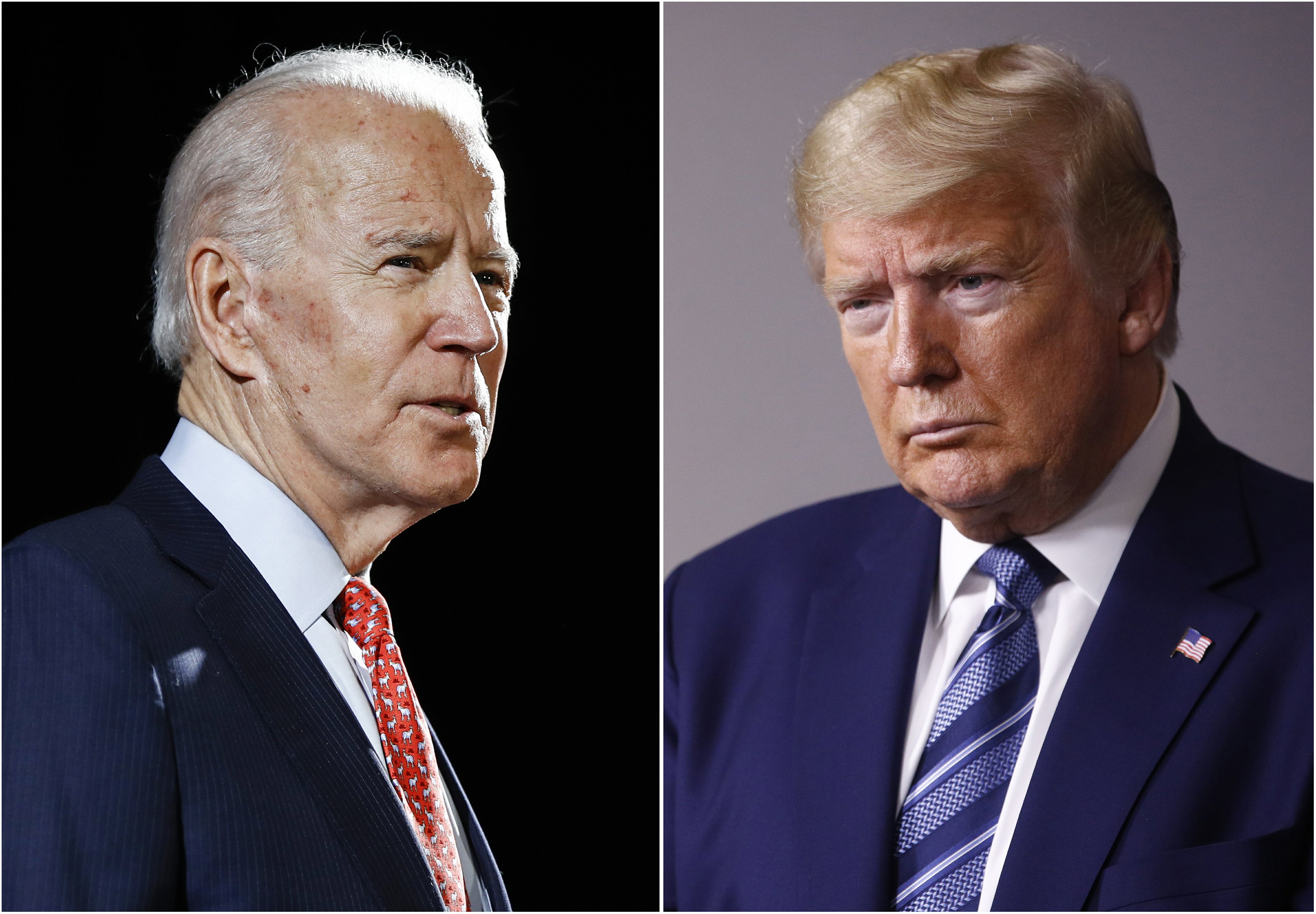 New data commissioned by a left-leaning Christian activist group and compiled by several university researchers suggests that there could be an 11-point swing among evangelical and Catholic voters in swing states away from President Donald Trump and toward Democrat Joe Biden. 
Vote Common Good, a voter mobilization nonprofit that has been holding events in swing states this fall in an effort to persuade evangelicals not to vote for Trump, released the results of the new survey called the "Presidential Candidate Vice and Virtue Poll: Swing State Evangelical and Catholic Perceptions of Donald J. Trump and Joseph R. Biden."
The poll claims to be the largest survey of swing state faith voters in the 2020 cycle.
The data is made up of responses from 1,430 respondents who are registered to vote and reside in one of five swing states: Florida, Michigan, North Carolina, Pennsylvania or Wisconsin. They were interviewed between Aug. 11 and Aug. 26.
The survey was designed and analyzed by a team of behavioral scientists representing institutions such as Duke University, the University of Maryland, the University of Southern California and the University of North Carolina.
"The 2020 election is currently on track to produce an 11% swing towards Biden compared with 2016 among Evangelicals and Catholics, averaging across both Christian denominations and all 5 swing states surveyed," an analysis of the data states.
In 2016, exit polls indicated that 50% of Catholics nationwide said they voted for Trump, while only 46% said they voted for then-Democrat nominee Hillary Clinton. While 59% of Protestants surveyed in exit polls said they voted for Trump in 2016, only 36% said they voted for Clinton. As for white evangelicals, exit polls showed that 81% voted for Trump and only 16% voted for Clinton.
Click here to read more.
SOURCE: Christian Post, Samuel Smith