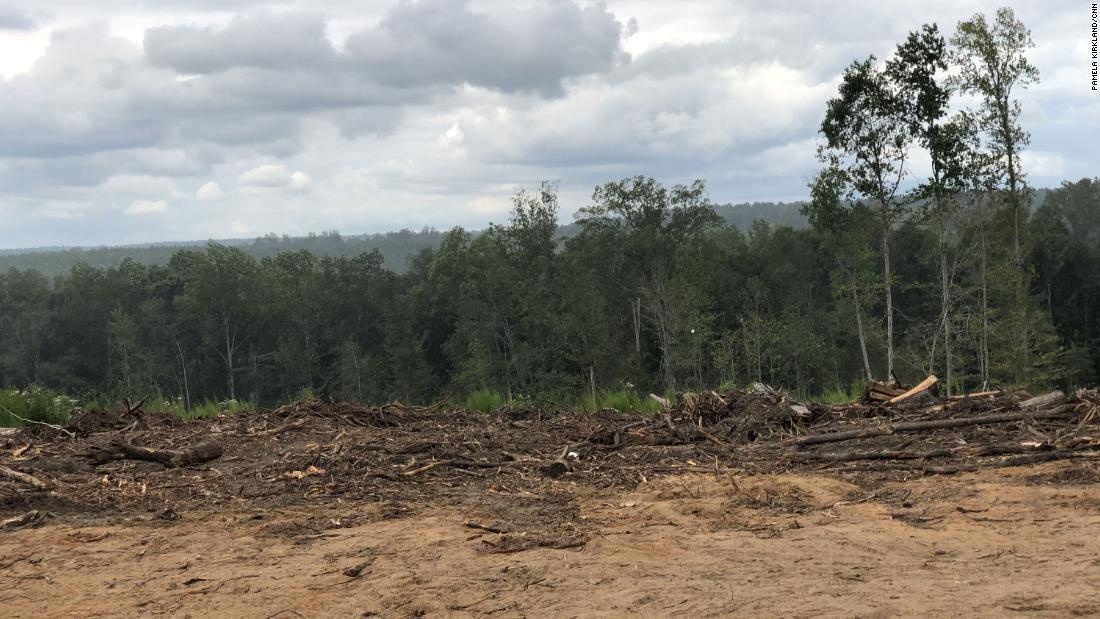 (CNN)"Welcome to Freedom!" exclaims real estate agent Ashley Scott as she surveys the nearly 97 acres of land that she and a group of 19 Black families purchased in August.
"I'm hoping that it will be a thriving safe haven for people of color, for Black families in particular," Scott says.
The land sits just East of Macon in rural Wilkinson County, Georgia. Scott and her friend, investor and entrepreneur Renee Walters, didn't initially plan on buying a large plot of land, but they had a vision that was clear — to create a safe space for their Black families.
"Being able to create a community that is thriving, that is safe, that has agriculture and commercial businesses that are supporting one another and that dollars circulating in our community, that is our vision."
A safe space
The unrest that took hold of the country earlier this year after the killings of George Floyd and Breonna Taylor at the hands of police, and closer to home, the shooting death of Ahmaud Arbery while jogging outside Brunswick, Georgia, prompted the women to search for a new community, one they could start themselves.
"Watching our people protesting in the streets, while it is important, and I want people to stay out in the streets, bringing attention to the injustices of Black people. We needed to create a space and a place where we could be a village, again, a tribe, again," Scott said.
"We wanted to create this safe space where we can address our own issues and concerns."
The two wanted to launch an initiative that would create a new city founded by Black families.
"We both have Black husbands. We both have Black sons. And I was starting to get overwhelmed and have a sense of anxiety when my husband will leave the house to go to work," said Walters. "So, it was like, OK, what can we do? And once I saw the post of Toomsboro going viral, about a town being on sale, I was like, 'Oh, this is perfect.'"
Scott and Walters reached out to family and friends to see who might be interested in joining their effort. Together, they created the Freedom Georgia Initiative to spearhead the purchase. They hope to incorporate the land they bought into a new Black city, called Freedom, Georgia.
Town for sale?
The ad Renee Walters saw had been circulating online, publicizing the sale of the Town of Toomsboro. The ad eventually went viral.
Scott said she got a call when her friend caught wind of the sale. "She said Ashley, did you see the article about Toomsboro for sale? For the price of a small condo, we could buy a whole town for $1.7 million," Scott said.
CNN affiliate WGXA reported
 the website called Toomsboroforsale.com was run by Tim Bumgardner, a developer who owned more than 30 properties around town.