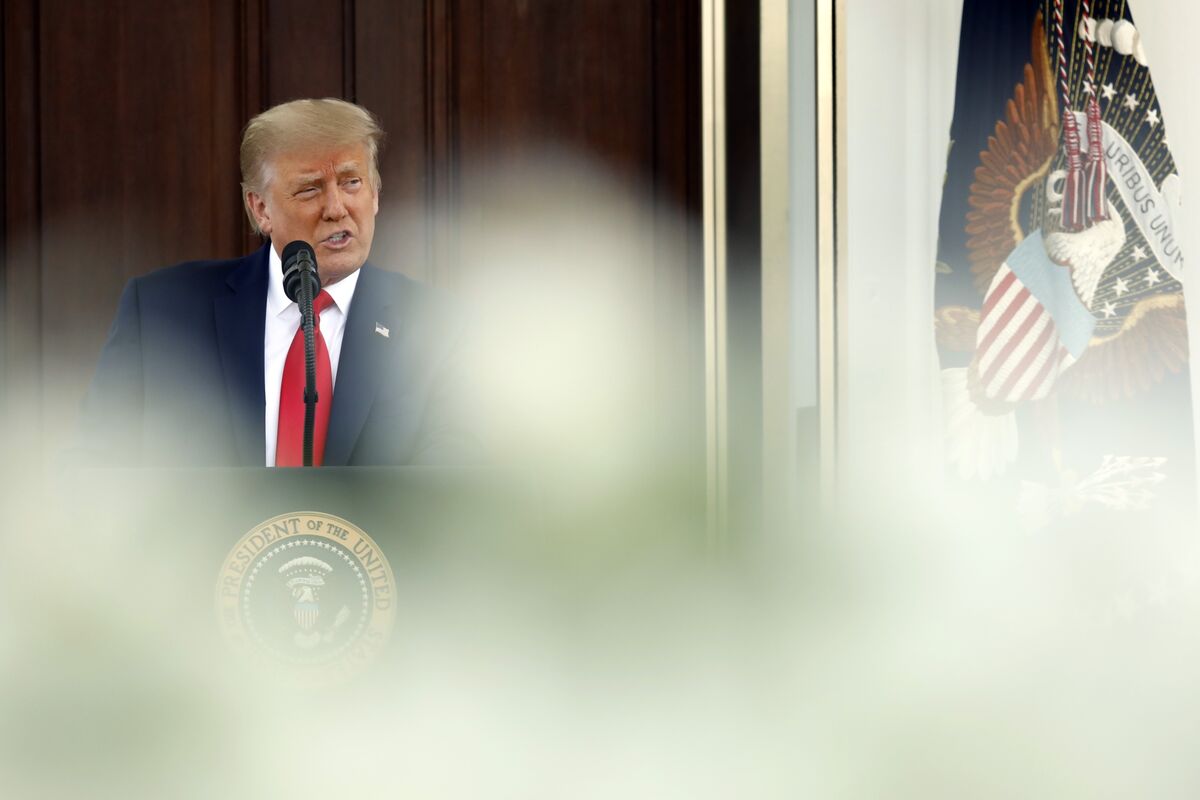 (Bloomberg) — President Donald Trump has discussed spending as much as $100 million of his own money on his re-election campaign, if necessary, to beat Democratic nominee Joe Biden, according to people familiar with the matter.
The billionaire president has talked about the idea with multiple people, though he hasn't yet committed to any self-funding, according to people briefed on internal deliberations. Though Trump personally contributed $66 million to his 2016 campaign, it would be unprecedented for an incumbent president to put his own money toward winning a second term.
"If I have to, I would," Trump said Tuesday of putting money into his campaign. "But we don't have to," he told reporters as he departed Joint Base Andrews outside Washington for a speech in Florida.
He said he would spend "whatever it takes," if he winds up self-funding.
Trump has sought advice about whether he should self-fund as he scrutinizes heavy spending by his team earlier this year that failed to push him ahead of the former vice president in the polls. In addition, Biden's campaign and associated Democratic entities have recently raised more than Trump and his allies.
Tim Murtaugh, a Trump campaign spokesman, declined to say whether there's been any consideration of using the president's personal fortune to help fund his re-election effort.
Click here to read more.
Source: MSN