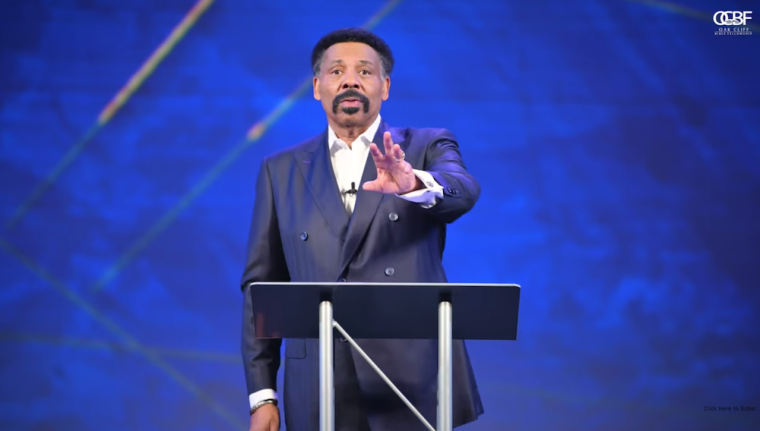 Pastor Tony Evans, the longtime pastor of Oak Cliff Bible Fellowship in Texas, launched a new sermon series, titled "Kingdom Voting," on Sunday, preaching on what God has to say to Christians about how to vote.
The pastor began his sermon acknowledging that a conversation on voting can easily become toxic, as people take sides and remain dedicated to their positions.
There's divisiveness not only in the culture but also in the Church "that has facilitated disharmony, disunity and conflict in the broader society," he said months ahead of the presidential election.
And that is due to a lack of proper Kingdom perspective when it comes to God's activity in society," the Dallas pastor noted. This is why "the Church has become as bad as, or worse than, the world, allowing ourselves to be a poor example of who God is and how God functions with regards to government."
So how should a Christian vote?
"Until the Church gets it right, the culture can't get it right," he emphasized.
The Kingdom perspective is in the Bible but the problem, he said, is that people who profess to be Christians often "change books," or take part of the book, when it comes to their political positioning. We can't ignore "the whole counsel of God," he warned.
Click here to read more.
SOURCE: Christian Post, Anugrah Kumar