When people hear the phrase "Make America Good Again" they may think of President Donald Trump's similar campaign slogan, but popular Christian media leader Joe Battaglia is taking readers to the origin of the statement in his new book, Make America Good Again: 12.5 Biblical Principles to Unite Our Nation, Restore True Greatness, and Reshape Our Political Rhetoric.
The broadcaster, author and president of Renaissance Communications has been involved in marketing for almost 18 years. He was behind the marketing of some of the most beloved Christian films, such as "Passion of The Christ," "I Can Only Imagine" and most recently "I Still Believe."
His newest book, Make America Good Again, is not a political book but addresses some of the divisive issues plaguing the United States such as politics, immigration, gun control, climate change and poverty. In his writing, Battaglia, the son of Italian immigrants, insists that the country will be good when it truly follows the foundational principles from the Bible.
The following is an edited transcript of The Christian Post's interview with Battaglia.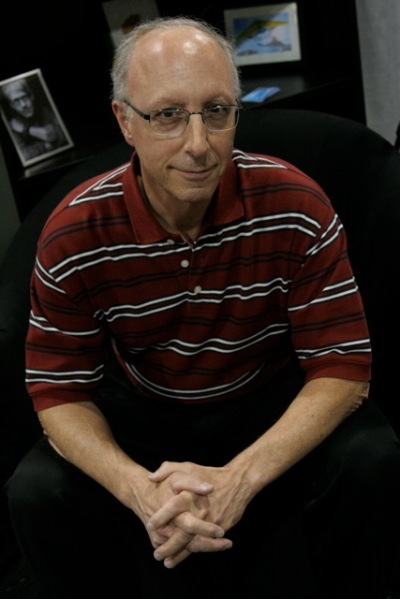 Christian Post: The subtitle of Make America Good Again says the book is about discovering biblical truths to heal the cultural divide, and addresses our most critical issues. What are these issues that you're delving into in this book?
Battaglia:  I like to write about faith and culture and I picked the title not really to play off of Trump's "Make America Great Again," but to really exemplify that quote that has been attributed to French historian Alexis de Tocqueville, who came to America in the 1830s to actually find out what made this country great. There were so many things that happened here at that early age, that the world was talking about America. So he came here and found so many wonderful things, which he documented in his Democracy in America.
A quote has often been attributed to him but he really did not say it, at least it can't be found in his book. Maybe he said it somewhere else, or maybe someone else said it and thought he could say it. I won't go through it because it's a really long quote. But the essence of it is at the end, where it says, when he looked for America's greatness, it wasn't until he went into the churches and saw pulpits of flame with righteousness that he [then] understood what made America great. America is great because she is good and if she ever ceases to be good, she'll cease to be great.
So the essence is, what was in those pulpits that enabled someone to say the greatness of America is found in preaching, in righteousness? Scripture says that righteousness exalts a nation. So I decided, let me have a little fun with this title and the topic because to me, greatness is about achievement but goodness is about character. We have lost our moral and national character. This has been troubling me for many years. I wrote about it in the Politically Incorrect Jesus five years ago, and I've seen a lot of that come to pass, unfortunately.