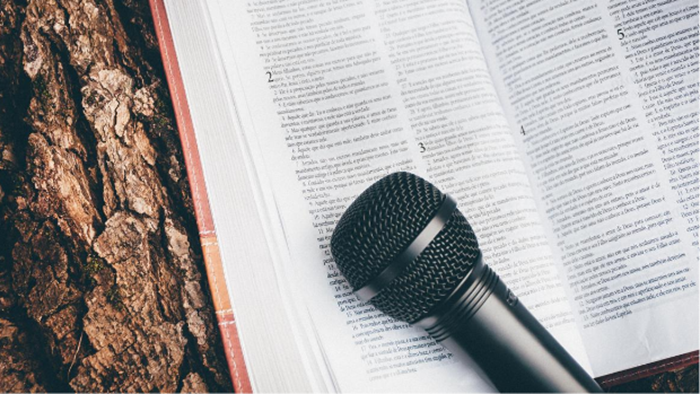 Ed: Keith, great to have you with us today. There's this massive global conference you are hosting very soon. Can you tell us more about this event?
Keith: Sing Global is an immersive digital conference, covering all six continents, connecting pastors, leaders, families, and churches around the world to encourage and deepen congregational worship by focusing specifically around the centrality of God's word in worship.
Ed: You have a great group that's coming. You have Michael Oh from Lausanne who will be speaking. You will have people like Phil Vischer, Andrew Peterson, Trillia Newbell, Alistair Begg, and John Piper, and a host of others. It really is an amazing line up. What was the impetus behind such an event?
Keith: Last year, we flew 18 of our team to Nashville for a retreat. During that retreat we prayed that in the next five years our work would become deeper and that it would engage with people on a weekly level, that we would help the church from a week by week basis, and we would engage Christians globally.
Because of COVID, we actually had to pivot. And the conference we are now putting on, we had to do so in three months. Nevertheless, when people register, when pastors register for the same conference, they get a four-day conference along with over a hundred talks, sermons, seminars, interviews, music, concerts, worship sessions—that will last the entire year. It really is a 365 day a year conference.
Ed: Tell me a little bit more of this multicultural element and this global element you're bringing in and why that's important as we think about the global mission of the church?
Keith: Michael Oh, from Lausanne, was doing an interview where he addressed what it means to be a global Christian. One of the things he said is that we need to be making sure our music ministries are thinking globally.
For us it's been a journey thinking through this. But we started this journey with the desire to write music for the church. We want to write hymns that teach the Scriptures—hymns that our strong, hot songs that people carry with them for life.
With that as our desire, we want to expand that to include the global church. That's why we have worship leaders from Australia, Central and South America. We have African, Asian, and European contributors. Our hope is to gradually build this Sing Network into a global network. In fact, we launched the International Hymn Writers Collective last November, which seeks to draw musicians and hymn writers together from around the world.
Ed: Hymns aren't necessarily a cultural expression. They are a biblical teaching—or a way to teach the bible. That's why we see the Apostle Paul talk about singing psalms, hymns, and spiritual songs. When we think about hymns, it's not just about an approach to music, but it is really a biblical approach to teaching the Scriptures. Help us understand how we are defining hymns? And why do we want more?
Keith: Three things. First, what we sing affects ultimately who we are. Singing is a way of learning. This is why we sing the alphabet. What we sing goes into our subconscious. Long after you've forgotten your wife's name, you'll still remember songs you learned earlier in life because that's how your mind works. Twenty percent of the Bible is songs. It's why extol and exalt become the number one command in Scripture.
Second, we want to help bring together robust theology and beautifully written melodies that capture people's imagination. Great written songs with pitiful melodies don't work. Humans are attracted to the beautiful, to the pleasant, to the harmonious. So we need not only to create songs with great and fine words but with beautiful and pleasant melodies.
Third, we need to give people a core of songs to hold on to. I'm all for the creation of contemporary songs and music of your culture. But I want to see churches bring 30, 40 ,50, 60 hymns that you want your congregation to grow old with.
There is a generation coming up today that doesn't have what the previous generation had. I believe one of the contributing factors to why the fallout of Christianity from the age of 21+ is higher than it's ever been is because when we begin to lose the things that we hold onto in life, we don't have those substantial things that sustain us. And I think singing is part of that.
Ed: The pandemic has, overall, disrupted the church's rhythms and patterns of ministry. It's very interesting to study what's going on within the church today especially while we are still in the pandemic. One of the things we have seen is that online engagement skyrocketed early on and now is declining. 60% of churches in the US are meeting in some capacity. But it seems that singing and worship have taken a hit during the pandemic. What are some things that we can encourage people to do to be participatory in worship?
Click here to read more.
Source: Christianity Today