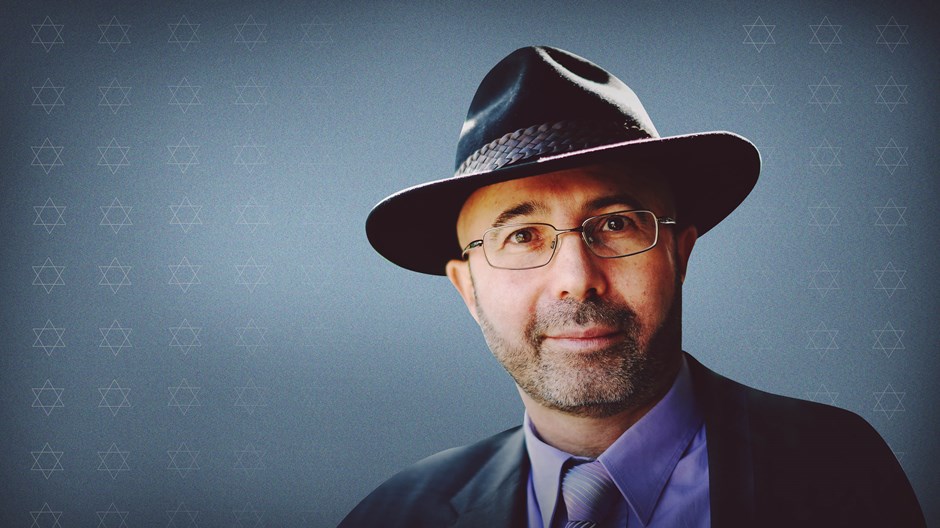 I first encountered hatred as a Jew in Kiev, the capital of Ukraine, when I was 11 years old in 1969. Without provocation, two boys called me a dirty Jew in the hallway of my school. Sneering, they punched me in the face and body and knocked me down. I cried going home.
Incidents like these led me to begin investigating my heritage. My parents were secular Jews who never mentioned our past. They never celebrated Passover or attended synagogue. My father died when I was 10.
While researching my family roots, I made a sad discovery in a book of remembrances that listed victims of the 1941 Babi Yar ravine massacre, which happened near Kiev. Nazi death squads took more than 30,000 Jews (including children), stripped them naked, and led them to the bottom of the 50-foot ravine, where they were slaughtered with machine guns. My grandfather, aunt, and two cousins were among the dead. Thousands more died the same way through 1943.
Ukraine's Communist government suppressed details of the massacre. For a long time, even acknowledging the Holocaust was taboo. Finding that millions of Jews were murdered in Nazi concentrations camps during World War II shocked me.
The government was well known for its anti-Semitic attitude, and it treated us as second-class citizens. We always knew rejection. Officials stamped "Jew" on my identity card and student records. The KGB monitored Jews attending Sabbath services.
As a teenager, I heard about a group of young toughs beating up someone I knew, yelling, "Hitler should have killed all of you!" Hatred against Germans poured into my heart.
Peace with God
Because universities in Ukraine only accepted a small number of Jews, mainly for scientific or engineering studies, I decided to pursue a profession that did not require mathematics. I was no good at figures, so photography seemed like the best career choice following my military service. Haunted by prejudice, I needed to prove I was worth something.
In the army, I met another man named Anatoli. He was honest and humble, the kind of good worker who didn't curse or get drunk like so many soldiers did. Anatoli was the first Christian I had ever met, and he told me about his faith in Jesus. I liked him, but I pushed away his religious ideas. Like many Ukrainian Jews, I considered myself an atheist.
After leaving the military in 1991, I enrolled in the Kiev Technical Institute for Photography, where I met my wife Irina. As a student, I worked for magazines and newspapers, but this brought little satisfaction. To help fill the void, I tried every pleasure: alcohol, smoking pot and hash, partying, and sex. I even cheated on Irina. And I explored different world philosophies, including occultism and Eastern religions. But nothing brought me any closer to fulfillment. Clearly, something was missing from my life.
God intervened when I visited my mother. On a table in her living room, I noticed a book called Betrayed! A Messianic congregation in Kiev had just mailed the book with a phone number inscribed. The author was Stan Telchin, a successful American Jewish businessman. In the book, he described how angry he was when his daughter came to faith in Jesus. He tried disproving her experience, but in the end he came to faith along with his wife and family.
The book's message challenged me. This was the first time I learned about a Jew believing in Jesus. Telchin had found a purpose in life that I lacked, but without betraying his Jewish heritage. Irina read his story as well.
We called the synagogue in Kiev and decided to attend a service during Passover. The congregation rented space in an old movie theater. Feeling uncomfortable, Irina and I sat in the rear, afraid to be noticed. The 100 or so people there were joyful, and I was surprised seeing Jews worshiping together.
Click here to read more.
Source: Christianity Today