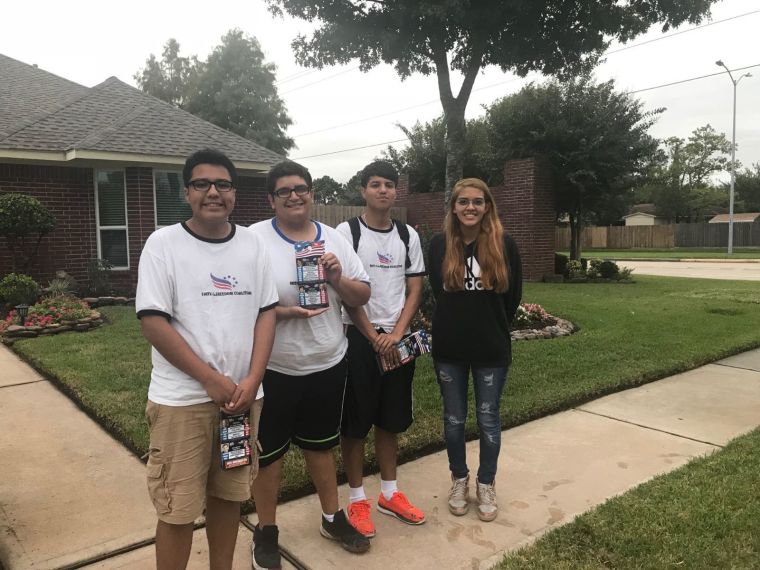 Hundreds of canvassers affiliated with a grassroots campaign dedicated to mobilizing conservative evangelical and Catholic voters have knocked on nearly 1 million doors nationwide in the past month to encourage people to vote for President Donald Trump this November. 
As the U.S. heads into the final two months before the 2020 election, volunteers from the Faith & Freedom Coalition have been going from neighborhood to neighborhood in battleground states speaking with residents about the upcoming election and handing out voter guides to be distributed in churches.
The Faith & Freedom Coalition, a national social conservative organization based in Atlanta, Georgia, and founded in 2009 by prominent evangelical activist Ralph Reed, has chapters in 21 states and began its election mobilization efforts during the first week of August.
"Normally, we start in September. But we backed it up a little bit this year just because the gravity of the election cycle merited an extra month of engagement," FFC Executive Director Tim Head told The Christian Post. "As we head into Labor Day weekend, we are expecting on Sunday or Monday to hit our 1 millionth door."
The organization, whose canvassers knocked on 1.2 million doors during the buildup to the 2016 general election and 2.25 million doors for the 2018 midterms, is hoping to knock on as many as 5 million doors by Nov. 3.
Head said FFC has as many as 800 volunteers nationwide who've engaged in the voter-turnout campaign so far and expects that when the election is over as many as 6,000 volunteers will have engaged with the perspective voters.
"As more and more people get interested in the election, more and more volunteers will start to pick up the pace," Head expects. "We'll hit about 1 million in the month of August. We'll probably hit just shy of 2 million in the month of September. Then, we'll probably hit just over 2 million in the month of October."
The efforts are mostly focused on the presidential and U.S. Senate races, but in some states, FFC voter guides highlight competitive House races as well as some state-level gubernatorial races.