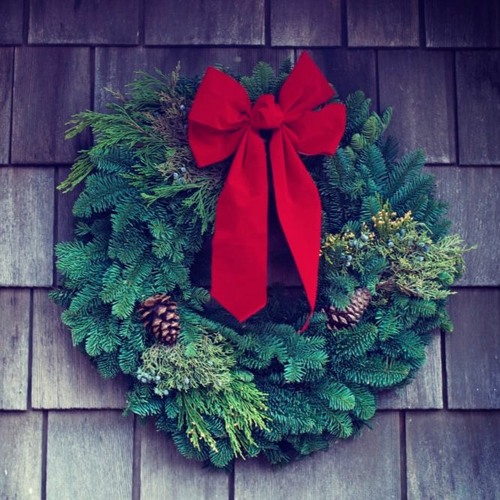 Keeping the Spirit of Christmas All Year Round #6
Roy L. Smith said, "He who has not Christmas in his heart will never find it under a tree."
This is Daniel Whyte III here to encourage you to keep the spirit of Christmas alive all year long, not just around the holiday season, in celebration of the greatest gift mankind has ever and will ever receive—the Savior born in a manger, the Lord Jesus Christ.
Our verse about Christmas from the Word of God today is Isaiah 7:14 which says: "Therefore the Lord himself shall give you a sign; Behold, a virgin shall conceive, and bear a son, and shall call his name Immanuel."
Our featured quote on Christmas today is from Charles Spurgeon. He said: "Infinite, and an infant — eternal, and yet born of a woman — Almighty, and yet hanging on a woman's breast — supporting the universe, and yet needing to be carried in a mother's arms — king of angels, and yet the reputed son of Joseph — heir of all things and yet the carpenter's despised son. Wonderful are you, Oh Jesus, and shall your name be forever."
Our song about Christmas today is "The First Noel" written by an unknown songwriter sometime before 1833. Its lyrics are as follows:
The first Noel the angel did say
Was to certain poor shepherds in fields as they lay;
In fields where they lay keeping their sheep,
On a cold winter's night that was so deep.
Noel, Noel, Noel, Noel,
Born is the King of Israel.
They looked up and saw a star
Shining in the east, beyond them far;
And to the earth it gave great light,
And so it continued both day and night.
And by the light of that same star
Three Wise Men came from country far;
To seek for a King was their intent,
And to follow the star where'er it went.
This star drew nigh to the northwest,
Over Bethlehem it took its rest;
And there it did both stop and stay,
Right over the place where Jesus lay.
Then entered in those Wise Men three,
Full reverently upon the knee,
And offered there, in His presence,
Their gold and myrrh and frankincense.
Then let us all with one accord
Sing praises to our heav'nly Lord
That hath made heaven and earth of naught,
And with His blood mankind hath bought.
PRAYER
Now, if you are listening today, and you do not know "the Reason for the season"—the Lord Jesus Christ—as your Saviour, allow me to show you how.
First, accept the fact that you are a sinner, and that you have broken God's law. The Bible says in Romans 3:23: "For all have sinned and come short of the glory of God."
Second, accept the fact that there is a penalty for sin. The Bible states in Romans 6:23: "For the wages of sin is death…"
Third, accept the fact that you are on the road to hell. Jesus Christ said in Matthew 10:28: "And fear not them which kill the body, but are not able to kill the soul: but rather fear him which is able to destroy both soul and body in hell." Also, the Bible states in Revelation 21:8: "But the fearful, and unbelieving, and the abominable, and murderers, and whoremongers and sorcerers, and idolaters, and all liars, shall have their part in the lake which burneth with fire and brimstone: which is the second death."
Now this is bad news, but here's the good news. Jesus Christ said in John 3:16: "For God so loved the world, that he gave his only begotten Son, that whosoever believeth in him should not perish, but have everlasting life." Just believe in your heart that Jesus Christ died for your sins, was buried, and rose from the dead by the power of God for you so that you can live eternally with Him. Pray and ask Him to come into your heart today, and He will.
Romans 10:9-13 says, "That if thou shalt confess with thy mouth the Lord Jesus, and shalt believe in thine heart that God hath raised him from the dead, thou shalt be saved. For with the heart man believeth unto righteousness; and with the mouth confession is made unto salvation. For the scripture saith, Whosoever believeth on him shall not be ashamed. For there is no difference between the Jew and the Greek: for the same Lord over all is rich unto all that call upon him. For whosoever shall call upon the name of the Lord shall be saved."
Until next time,
Remember to stay in the Christmas spirit all year-round!