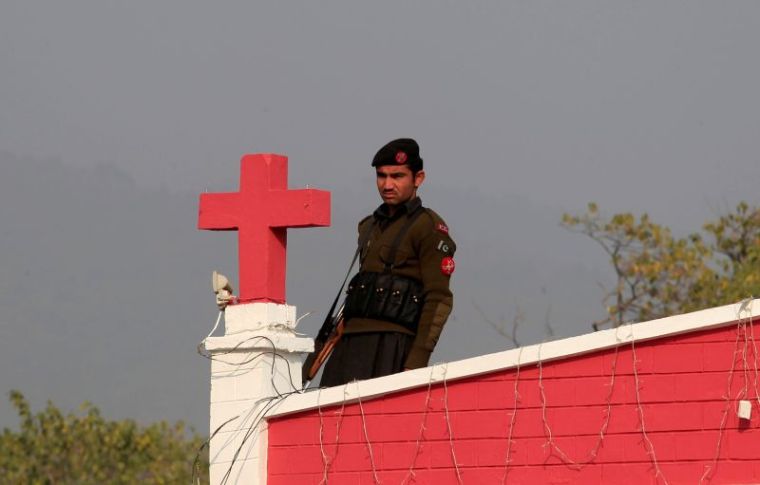 Police in Pakistan's Khyber Pakhtunkhwa province arrested a Christian man on charges of blasphemy after residents alleged they found pages torn from a Quran inside a drain. While it's unknown how he could have done it, the man is now facing life in prison if found guilty.
David Masih, a Christian from the Kachi Line area of Risalpure neighborhood, was arrested Sunday and charged with committing blasphemy under Section 295-B of Pakistan's Penal Code, the U.S.-based persecution watchdog International Christian Concern reported.
Masih was arrested three days after someone posted a video of pages of a Quran lying in a drain on social media and it reportedly went viral.
While police say they have started investigating, they have not released any evidence linking Masih to the desecrated Quran.
"The abuse of Pakistan's blasphemy laws must be curbed," ICC's Regional Manager for South Asia, William Stark, said. "Too often these laws have been a tool in the hands of extremists seeking to stir up religiously motivated violence against minority communities. Without real reform, religious minorities, including Christians, will face more false blasphemy accusations and the extreme violence that often accompanies these accusations."
Christians are often targeted both by Pakistan's blasphemy laws meant to protect Islamic sensitivities and by hardliners who carry out violence and have killed scores of believers in the past several years.
The blasphemy law, embedded in Sections 295 and 298 of the Pakistan Penal Code, is frequently misused for personal revenge. It carries no provision to punish a false accuser or a false witness of blasphemy.
Click here to read more.
SOURCE: Christian Post, Anugrah Kumar