Months into the pandemic, facing mixed plans for reopening churches and starting another school year, white evangelicals are still worried about the coronavirus.
They are as concerned about the spread of COVID-19 as the rest of the population and as likely to know someone infected with the disease, according to a recent survey. Previous predictions that some segments of the population would feel isolated from the risks of the virus, or that evangelicals' concerns may have been dwindling, have not borne out.
This trend may have political implications. The outbreak has become one of the top issues in the upcoming election, so evangelicals' continued worries over the coronavirus are expected to be a factor in how they vote.
Among both white evangelicals and the general population, 7 in 10 people personally know someone who had been hospitalized due to COVID-19, according to a Data for Progress survey conducted in late July. Half say that they knew someone who has died from the virus.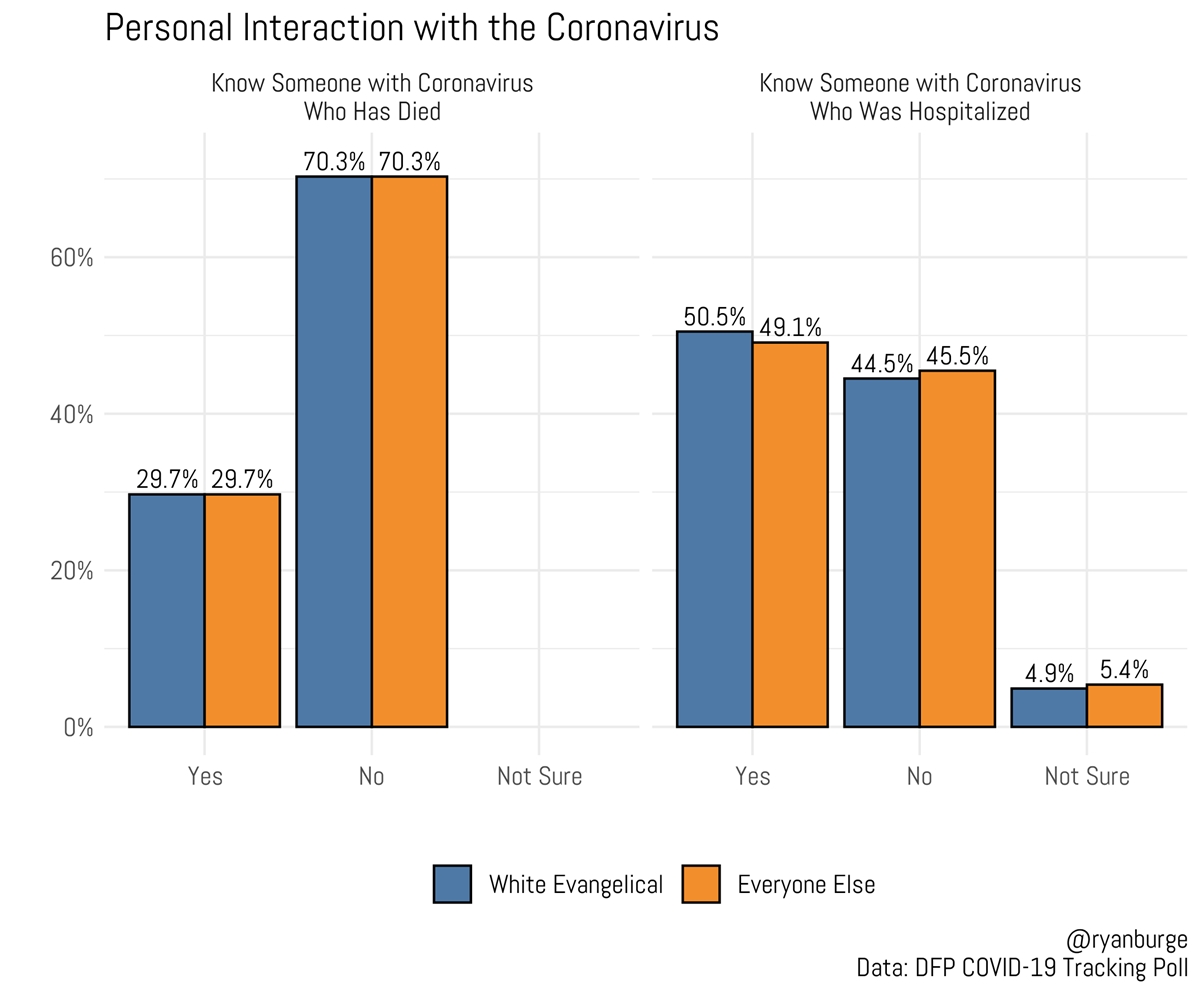 White evangelicals have not been insulated from the consequences of COVID-19. For both questions, the differences between the general sample and the evangelical subsample is not statistically significant.
And though evangelicals' level of concern over the coronavirus dipped during some weeks over the course of the pandemic, most are still as worried about the virus as they were back in April.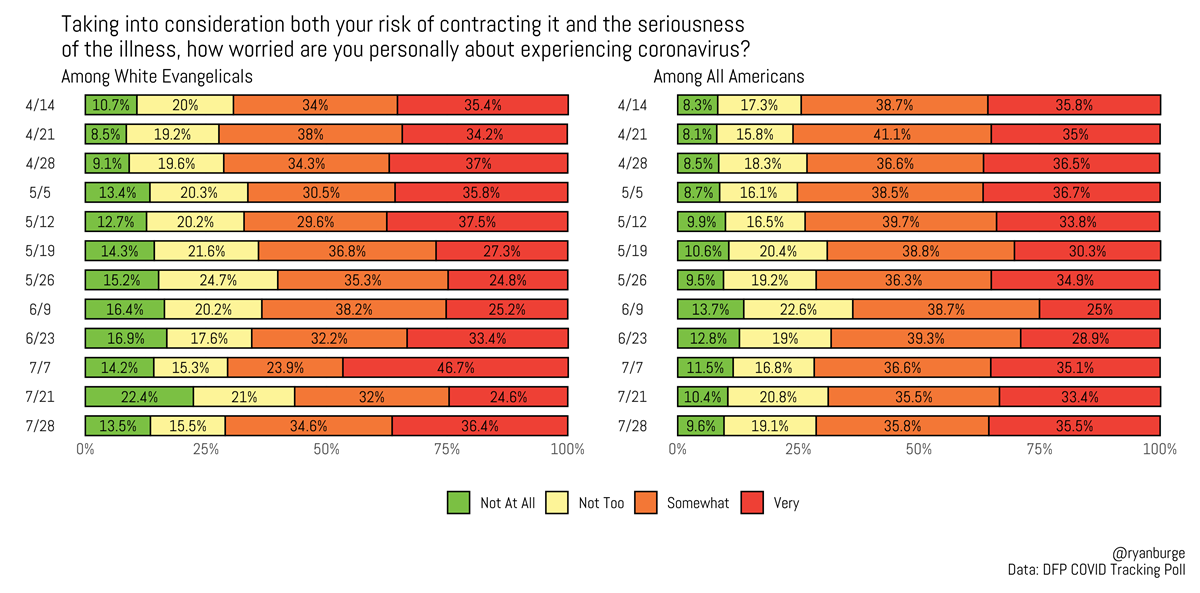 The share of white evangelicals who said they were "very concerned" about experiencing the coronavirus was around 35 percent from mid-April to mid-May before retreating to 25 percent by the end of June. The number has since crept back up over a third by the end of July. Over 7 in 10 white evangelicals said that they were either "very" or "somewhat" concerned.
The distribution of concern among white evangelicals is not that different from the general population. There are weeks when the gaps become larger, but in aggregate, their levels of worry tend to be close to the rest of Americans (7 in 10 also "very" or "somewhat" concerned).
Click here to read more.
Source: Christianity Today