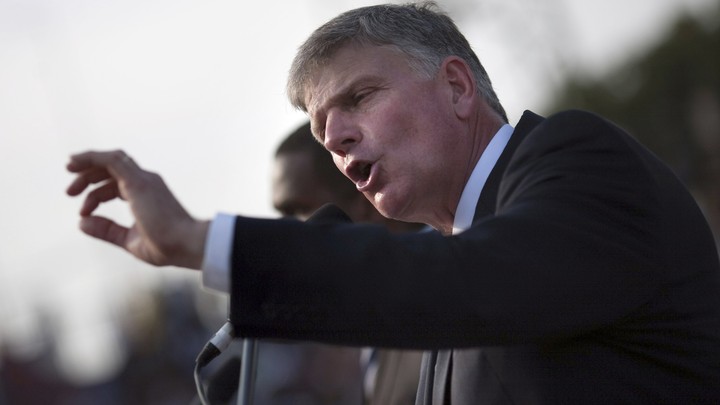 Prominent evangelical leader Franklin Graham says that the Democratic Party is "opposed to faith" and warns that the left will "close the Church down in many places" should the United States fall into the embrace of socialism.
Graham, the president of Samaritan's Purse and the son of famed evangelist Billy Graham, sat down with CBN News correspondent David Brody last Friday to discuss the Democratic and Republican conventions that took place over the past two weeks.
He also discussed his upcoming Washington Prayer March that will take place at the end of September in Washington, D.C.
"The Democrats, if anything, they are opposed to faith," Graham asserted after being asked to compare and contrast the major parties' positions on faith.
"The Democrats have taken God pretty much … out of government," he added, later stating that the changes that "the left want to make and take us into socialism is going to affect the Church."
"The government will … begin to tell the Church how [it] can be the Church and they'll close the Church down in many places," Graham warned. "We see right now because of COVID, the government trying to tell the Church that they can not meet and the Constitution gives us that freedom to do that. But because of COVID, they said we can't meet."
The 68-year-old praised President Donald Trump as being someone who "wants to see more of God here in Washington."
Click here to read more.
SOURCE: Christian Post, Ryan Foley