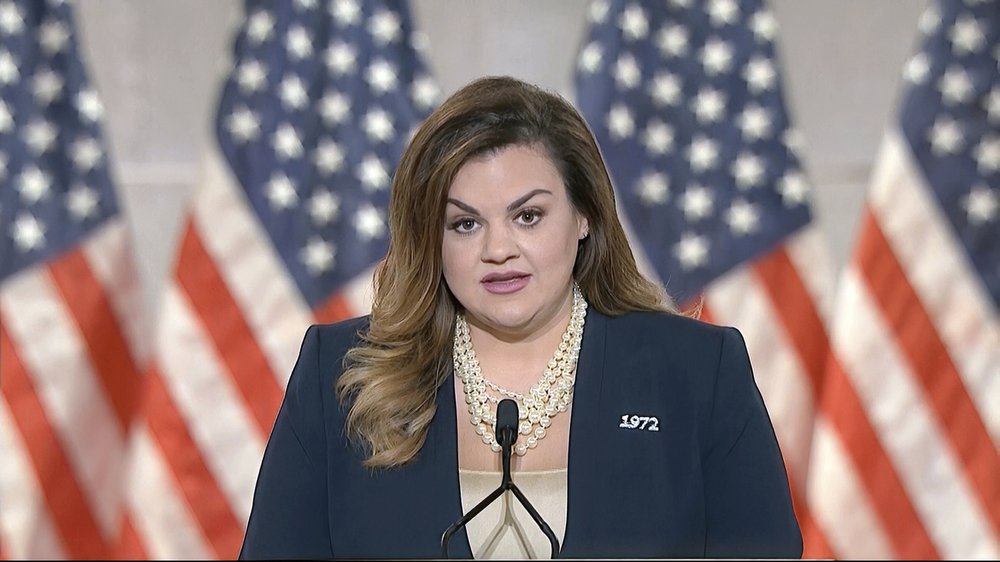 WASHINGTON (AP) — An advocate of "household voting" in which husbands get the final say. A woman who has argued that school sex ed programs are "grooming" children to be sexualized by predators like Jeffrey Epstein. A candidate who has peddled in racist tropes and bizarre QAnon conspiracy theories.
President Donald Trump has long surrounded himself with controversial characters who hold out-of-the-mainstream views. But the decision by the party to elevate some of those figures by featuring them in prime-time spots at the Republican National Convention or inviting them to witness this week's events is drawing new scrutiny.
Trump's comfort with the far-right fringe got uncomfortable for his party Tuesday. At the last minute, Republicans pulled a prerecorded speech by "Angel Mom" Mary Ann Mendoza from the program, after she fired off a now-deleted tweet directing her followers to a series of anti-Semitic, conspiratorial messages.
Mendoza, whose son was killed in 2014 in a head-on collision with a drunken driver living in the U.S. illegally, had recorded remarks highlighting the president's fight against illegal immigration. But her spot was pulled after the Daily Beast reported that she had promoted a thread from a QAnon conspiracy theorist that was rife with anti-Semitism and claimed the Titanic was sunk to kill opponents of the Federal Reserve.