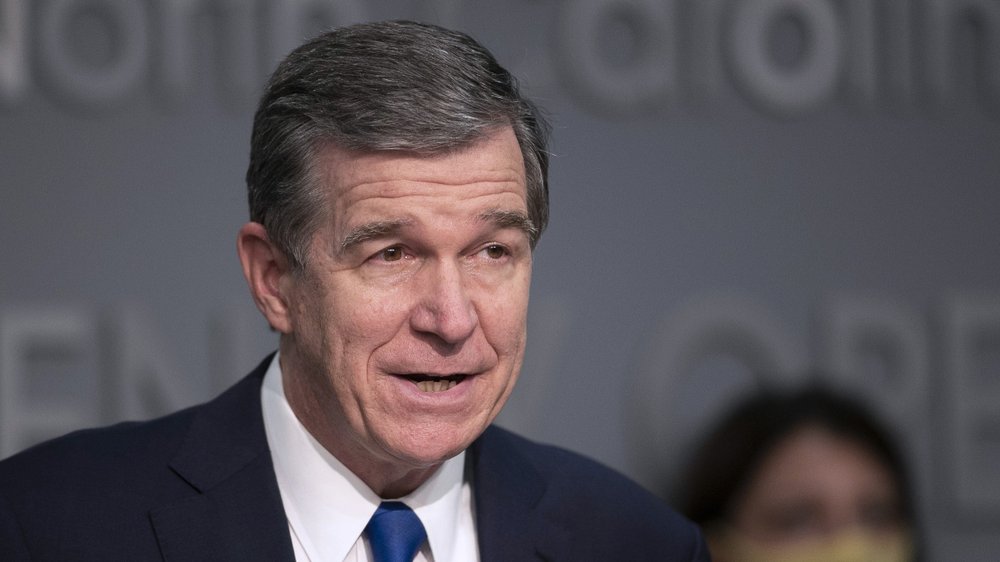 North Carolina State University told students remaining in university housing to go home Wednesday, acknowledging a rising number of coronavirus clusters occurring in both on-campus and off-campus housing.
Chancellor Randy Woodson says starting Thursday, students in university housing should schedule a time to move out of on-campus residences. To ensure physical distancing, the school is establishing an 11-day window for students to move out.
N.C. State has reported 21 coronavirus clusters since classes began Aug. 10, with four of the clusters in residence halls, The News & Observer of Raleigh reported. There have been 546 positive cases reported since March, including 46 students reported Tuesday, according to the school.
The school's COVID-19 dashboard says there are 111 students in quarantine in university housing, and another 1,234 in quarantine off-campus.
The school moved to online classes for undergraduates on Monday.
___
HERE'S WHAT YOU NEED TO KNOW ABOUT THE VIRUS OUTBREAK
— White House Chief of Staff hopes for virus vaccine by fall
— North Carolina State students told to go home because of virus spike
— World Economic Forum becomes digital Davos next summer
— U.S. health officials have sparked a wave of confusion after posting guidelines that coronavirus testing is not necessary for people who have been in close contact with infected people.
— Authorities in Greece are using free on-the-spot tests for ferry passengers and nightlife curfews on popular islands to stem a resurgence of the coronavirus.
— Latin America's evangelical churches hard hit by pandemic. Some 400 men and women gather to pray through face masks for the health of friends and relatives suffering from the novel coronavirus.
— Follow AP's pandemic coverage at http://apnews.com/VirusOutbreak and https://apnews.com/UnderstandingtheOutbreak
___
HERE'S WHAT ELSE IS HAPPENING:
WASHINGTON — The Justice Department is seeking data from the governors of four states about "orders which may have resulted in the deaths of thousands of elderly nursing home residents."
Officials say Wednesday the Justice Department's civil rights division is evaluating whether to initiate investigations under a federal law that protects the rights of people in state-run nursing homes and other facilities.
Prosecutors are trying to determine whether state orders requiring admission of COVID-19 patients to nursing homes could have led to deaths. The letters were sent Wednesday to the governors of New York, New Jersey, Pennsylvania and Michigan.
Assistant Attorney General Eric Dreiband says the federal government must ensure vulnerable nursing home patients "are adequately cared for with dignity and respect and not unnecessarily put at risk."
___
LANSING, Mich. — A Michigan judge dismissed lawsuits challenging the secretary of state's mailing of absentee ballot applications to millions of voters who did not request one.
State Court of Claims Judge Cynthia Stephens ruled that Jocelyn Benson had "clear and broad" authority to do so.
The decision had been signaled after she rejected a request for a preliminary injunction in June. Benson, a Democrat, began sending the applications in May to all voters in the battleground state who were not already on permanent absentee ballot lists for the August primary and November general elections to encourage safe voting during the coronavirus pandemic.
The consolidated suits were filed by Yvonne Black and Nevin Cooper-Keel, Republican candidates for the state House who later lost in the primary, and Robert Davis, an activist and serial litigant.
When Benson announced the mass mailing, she was criticized by President Donald Trump, who wrongly stated that she was sending absentee ballots, not applications.
A record 2.5 million votes were cast in the primary three weeks ago, including a record 1.6 million absentee ballots that were submitted by mail, at a drop box or in a clerk's office.
___
ZAGREB, Croatia — Croatia has reported the highest number of daily new infections from the coronavirus since the start of the outbreak.
The health authorities say 358 people have tested positive in the past 24 hours. So far, 8,888 are confirmed infected in Croatia and 175 people have died in the country of 4.2 million.
A recent spike in infections in Croatia has sent tens of thousands of tourists back home to avoid announced restrictive measures upon return. Huge lines of cars have formed in the past week at the border of Slovenia and Austria of people returning from Croatia.
Tourism remains key for Croatia's economy, which is among the weakest in the European Union.
___
BERLIN — An Austrian lawyer representing people who fell ill with the coronavirus after visiting a ski resort says he plans to sue authorities for alleged failures in tackling the outbreak.
Peter Kolba told The Associated Press on Wednesday that his consumer protection association has been contacted by about 6,000 people affected by the outbreak in Ischgl in the Paznaun Valley.
About 10 will join a civil suit Kolba plans to file next month seeking damages of up to 100,000 euros ($118,000) for those sickened or the relatives of people who died as a result of a coronavirus infection contracted in Ischgl.
Kolba says most of the plaintiffs come from Germany, but others from the Netherlands, Iceland, Ireland and the United States.
He says authorities had enough information by March 7 to warn new arrivals about the virus but failed to do so. When the government imposed a regional quarantine on the Paznaun Valley on March 13, some 10,000 foreign tourists were told to leave Austria. Officials only collected contact details for 2,600.
Kolba claims that's "the reason why the virus spread across Europe."
___
UNITED NATIONS — The U.N. envoy for Iraq says the coronavirus pandemic has aggravated the country's serious challenges, pointing to a more than 10 percent increase in poverty in recent months and over 3 million people without money to buy enough food.
Jeanine Hennis-Plasschaert told the U.N. Security Council on Wednesday the pandemic has also disrupted studies for over 11 million school and university students across Iraq and led to the doubling of reported incidents of gender-based violence "amid dwindling options for victims to seek assistance and find shelter."
On the economic front, she says Iraq is expected to experience a 9.7% decline in GDP, mainly as a result of the steep crash in oil prices since the pandemic began, which has cut oil revenues nearly in half.
___
BOSTON — The main branch of the Boston Public Library is reopening to the public on a limited basis for the first time since March to allow city residents to use the computers, officials say.
The program will allow people to search for jobs, attend online classes, download ebooks and do other online tasks in a socially distant setting, library officials and Mayor Marty Walsh said in a statement Tuesday.
In addition, the library is providing free, 24-hour, outdoor Wi-Fi access at nine branch locations across the city.
Massachusetts has confirmed 8,961 deaths and 126,420 positive tests.
___
WASHINGTON — White House Chief of Staff Mark Meadows says he's looking forward to the U.S. having a vaccine for COVID-19 by the fall, a faster timeline than top government scientists have sketched out.
Meadows told Politico he's "optimistic that one of the seven or eight candidates that we have will actually get approved. And hopefully be able to be deployed by this fall."
Last month, Dr. Anthony Fauci said at a congressional hearing he was "cautiously optimistic that we will have a vaccine by the end of this year and as we go into 2021." He suggested health workers and medically vulnerable people will go first.
Meadows didn't directly say whether the Food and Drug Administration would authorize emergency use of a vaccine, which it did recently for donated blood plasma from people who recovered from COVID-19.
Meadows says, "We're going to make sure it's good science and the efficacy and the safety of those vaccines are well tried."
___
GENEVA — The World Economic Forum is delaying its annual gathering in Davos, Switzerland, until next summer out of health concerns amid the coronavirus pandemic.
Davos is generally held the week of Jan. 25. Instead, the forum will digitally host "Davos Dialogues" to explore the state of the world at an unspecified date next summer.
Managing Director for Public Engagement Adrian Monck says it was a difficult decision because many world and civic leaders had hoped to use the meeting to help shape what the forum calls the "Great Reset" after the COVID-19 pandemic.
Monck says, "the advice from experts is that we cannot do so safely in January."
___
ANCHORAGE, Alaska — Alaska state health data indicates Pacific Islanders and Alaska Natives are more likely to contract the coronavirus and be hospitalized with the illness.
Alaska Public Media reported culture and economics can contribute to the disparity.
Pacific Islanders in Alaska have contracted COVID-19 at about eight times the rate of the rest of the population. Alaska Natives are more than one-and-a-half times as likely to contract the coronavirus. Officials say the groups are more likely to live in crowded, multi-generational housing where the virus can easily spread and customary community gatherings can contribute to infections.
___
AUGUSTA, Maine — Maine's annual spring celebration of maple syrup will finally take place this fall.
Maine Maple Sunday was scheduled to take place in March, when the pandemic was intensifying around the country.
The Maine Maple Producers Association say the event will be held Oct. 9 to 11. The association say the weekend will include virtual elements and traditional in-person visits to the state's sugar houses.
Maine is the third-largest maple producer in the country, after Vermont and New York. Maple association president Scott Dunn says the industry has taken a hit from the pandemic.
Maine Maple Sunday typically happens when sap buckets are a common sight on maple trees around the state. Fall harvest festivals in Maine tend to be more about apples or pumpkins than syrup.
Maine has more than 4,300 reported cases of the virus and 131 deaths.
___
HONOLULU — Officials say some nonviolent inmates released from the Oahu Community Correctional Center by a state Supreme Court order have been isolated or quarantined at Honolulu hotels.
The Honolulu Star-Advertiser reports the state Department of Health says the inmates include those who have tested positive for the coronavirus, await test results or have been in contact with someone who tested positive.
Health department officials say those in the hotels must show they cannot quarantine or isolate in residences without assistance. Officials wouldn't say how many former inmates are quarantined at the hotels.
___
MANILA, Philippines — The number of confirmed coronavirus cases in the Philippines surged past 200,000 Wednesday. The country has the highest number of infections in Southeast Asia.
The Department of Health reported a daily tally of 5,277 recent infections, the majority in Manila. That brings the country's confirmed total to 202,361 and 3,137 deaths.
President Rodrigo Duterte has faced growing criticisms over the alarming spread of infections. Vice President Leni Robredo said in televised remarks on Monday: "It's as if no one is at the helm, no direction, no clear horizon as to when and how this pandemic will be addressed."
Duterte said Robredo didn't back up her allegations of government shortcomings with evidence, and her criticisms came amid public desperation. He said, "Please do not add fuel to the fire. You will just destroy the government."
___
LONDON — Scotland has recorded the first coronavirus deaths in more than a month.
First Minister Nicola Sturgeon says two people have died in Scotland after testing positive for COVID-19.
Sturgeon says it's the first coronavirus deaths reported in Scottish since July 16. Both deaths were recorded in the past day and bring the total confirmed death toll in Scotland to 2,494.
Meanwhile, the number of positive cases linked to a food processing plant rose by four to 156. The factory, which employed more than 1,000 workers north of Edinburgh, closed Aug.17.
___
OKLAHOMA CITY — Patients at the The Children's Hospital in Oklahoma City will be allowed two visitors.
Some adults at University of Oklahoma hospitals in Oklahoma City and Edmond will be allowed one visitor each. The hospitals have been limiting visitor numbers in recent months to slow the spread of the coronavirus.
Meanwhile, the Oklahoma County Jail Trust has approved $3 million in bonuses to county jail employees who have worked during the pandemic. That amounts to $1,000 per worker. Also, the University of Oklahoma says tailgating will be banned on campus for the 2020 football season. The university requires everyone on campus to wear masks, including at all athletic events.
On Tuesday, the Oklahoma State Health Department reported a total of 54,172 confirmed coronavirus cases. The state has confirmed 744 deaths.
___
VATICAN CITY — Pope Francis will resume weekly audiences with the faithful present, starting next Wednesday.
The pope held his last public audience on Feb. 26, just days after the first locally transmitted coronavirus outbreaks were identified in northern Italy. Since then, they've been held in the pope's private library.
The Vatican announced audiences in September will be held outdoors in the San Damaso courtyard, part of the Apostolic Palace. It's much smaller than St. Peter's Square, where audiences are held in good weather.
The Vatican announced a lockdown in early March, barring the general public from St. Peter's Square until late May, when well-spaced faithful were permitted back for the traditional Sunday blessing.
___
BEIJING — The city of Urumqi in China's northwest resumed large-scale virus testing of residents Wednesday to stop a coronavirus outbreak, the government announced.
The Xinjiang region has recorded 826 confirmed virus cases from mid-July through Tuesday in the outbreak, the government reported. It says 124 still were hospitalized.
The announcement says testing would cover "key communities" but gave no indication how many people would be involved.
___