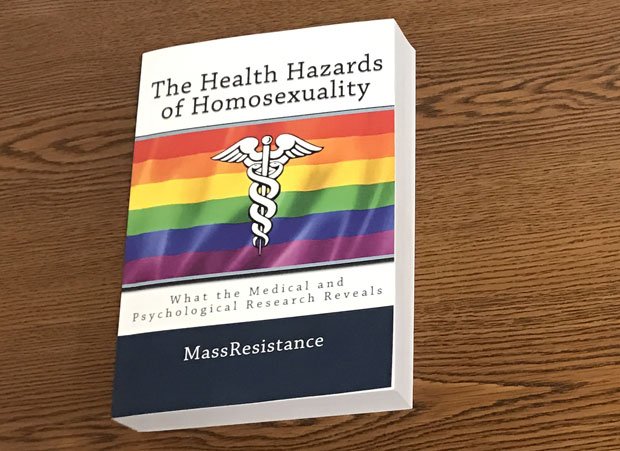 Retail giant Amazon has removed a book outlining the medical and psychological dangers associated with same-sex sexual acts from its website. Some say it is further evidence of a larger censorship trend.
The book, Health Hazards of Homosexuality: What the Medical and Psychological Research Reveals, a 600-page book assembled by activist organization Mass Resistance, had been allowed to be sold on the platform for approximately three and a half years with no issue until recently when the online retailer notified the group that it would no longer be allowed to be sold or printed on its site. The company also reportedly blocked Mass Resistance from accessing its account records.
The book compiles data taken from major medical professional groups, the Centers for Disease Control, and other sources, including LGBT medical and advocacy organizations, and makes the case that the normalization of specific sexual activities has come at great cost to society and the acts are proven to be harmful to the human body and psyche.
"On July 17, we were notified that they have determined that the book violates their 'content guidelines' and they have thus taken it down completely. They closed our account and will not allow us to open another account," Mass Resistance explained in a Saturday blog post.
The group reportedly inquired how it had specifically violated Amazon's content guidelines since it was a compilation of medical information from mainstream sources. The retail giant said in reply that the book contains "content that is considered offensive" and did not offer any further explanation as to why it was removed.
Mass Resistance went on to note that the retailer has a near-total monopoly on book-selling online yet seems to have no issue with other books sold on the site, which include pornographic titles that involve sexual violence and accessories like sex toys and compression binders for young women who identify as the opposite sex.
The book is among the latest titles from a particular perspective that Amazon has disallowed from being sold on its platform.
Click here to read more.
SOURCE: Christian Post, Brandon Showalter